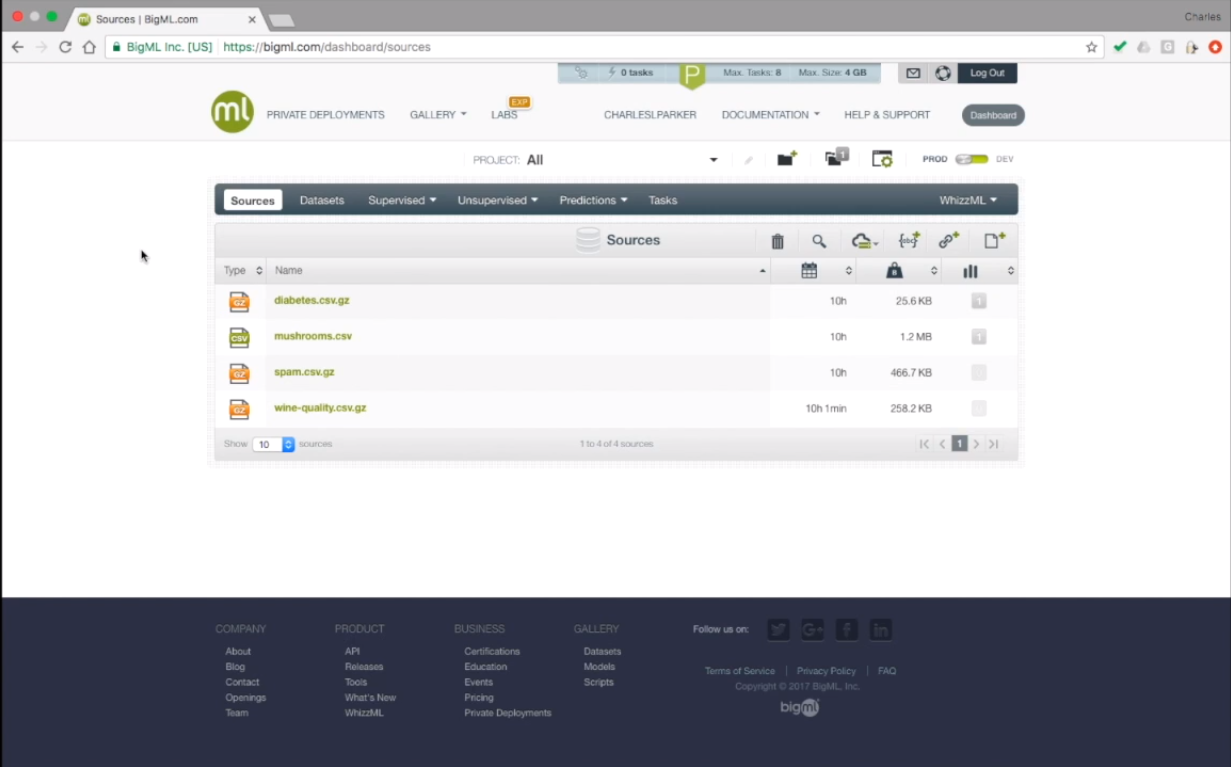 The main benefits of BigML are its integration and automation capabilities, its flexibility to your preferred programming language, and its ability to serve real-time predictions.
Integration & Automation
BigML's REST API allows organizations to connect with Service Oriented Architectures with ease. This way, they can automate complicated machine learning procedures and save financial resources as well.
Scalability
First-rate algorithms allow BigML to scale to the needs of an organization. Because of this, your team of data scientists, modelers, and analysts can focus and work together on weighty analytics projects. As such, they can complete tasks faster.
Bindings & Adaptability
With BigML, you can find bindings that accelerate their modeling, prediction generation, task management through their preferred programming language. As a result, you can be efficient in your tasks since the platform is adaptable to your programming requirements.
One-Line Automation
Automating processes with BigML require one-line codes only. You can write these using the platform's command line tool to modify task modes instantly.
Real-time Predictions
BigML enables your organization to produce real-time predictions. The solution assures this with its dedicated machine image that you can implement on a private cloud. There, it can provide you with instant predictions since it has easy access to your models.