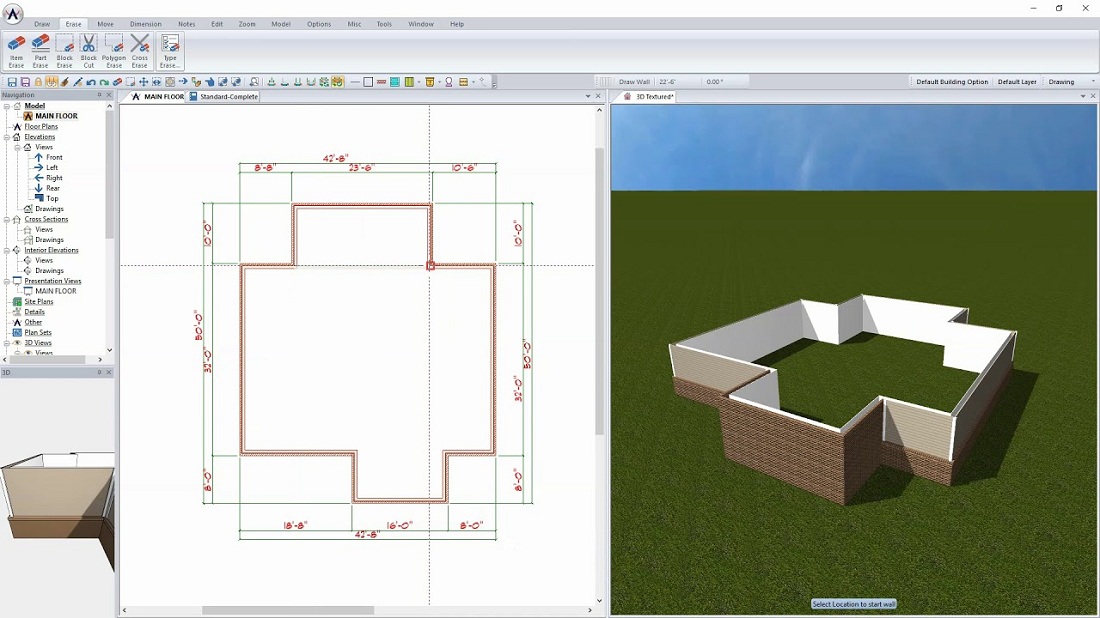 The main benefits of SoftPlan are its wide array of features, capabilities that accelerate the design process, accurate end-results, and boosts in productivity and profitability. Here are more details:
Feature-Rich Platform
SoftPlan architectural design platform offers you a simple but very loaded solution with which you can craft professional residential building designs without breaking a sweat. You can create the designs for the clients in a user-friendly interface and even make modifications in just a few clicks.
Accelerate Design Process
With SoftPlan, there will be no need to spend much time on the design table to make changes. The ability to modify the design easily makes the work faster. Moreover, the platform allows offers tools that quicken the process without compromising quality and accuracy. Users can create and deliver home designs that meet the clients' expectations quickly. With this platform, productivity can also be improved.
Focus on Accuracy
Precision is an important element in architecture. SoftPlan comes with capabilities that allow you to incorporate even the tiniest detail into your project. For instance, when you draw a window, the platform automatically adds a header, trim, equation shutters, etc. Aside from that, the platform reflects all the figures and numbers into a highly detailed 3-Dimensional model.
Boost Productivity
Every client usually wants to get their projects done fast while still getting topnotch quality. SoftPlan gives you the ability to create the designs that your clients will love in a fast and accurate way. This boosts productivity as well as your profitability.