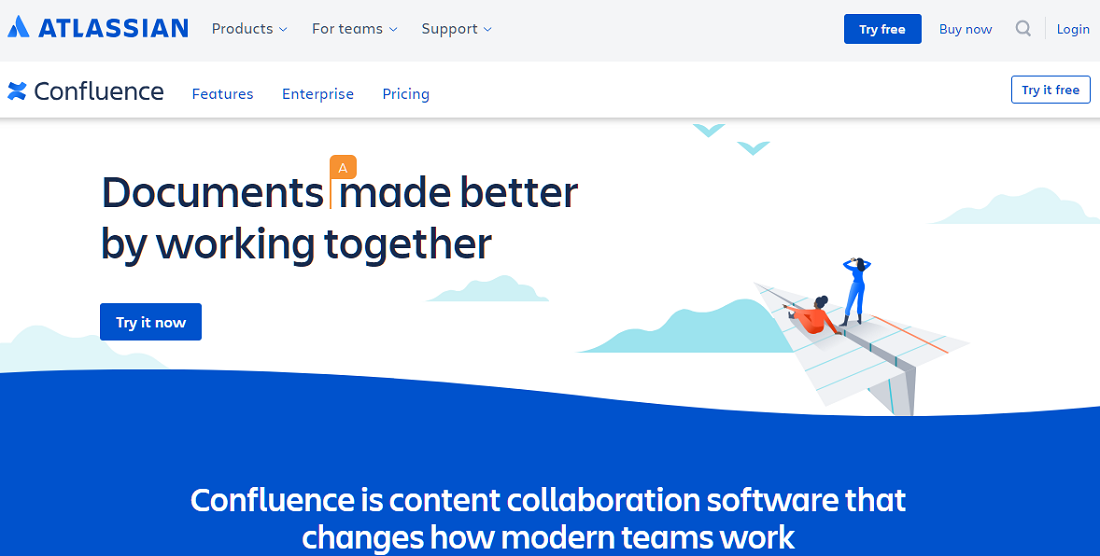 The main benefits of Atlassian Confluence are faster work completion, efficient teamwork, and streamlined management of projects. Here are the benefits of this tool:
Faster work completion
Work is done more quickly with the help of Atlassian Confluence. Be it writing file lists, product requirements, meeting notes, project plans, or others, it can be accomplished faster through the rich content editor available in the web browser.
Efficient teamwork
Atlassian Confluence empowers every involved party to be engaged in work. Each employee can make comments, threads, and feedbacks and turn them into collective knowledge that companies can use in making better business decisions. Physical location isn't an issue as well because whether colleagues are in the same office or in a different country, they can always work together effectively. The system also provides transparency on the contents that are tracked by JIRA and related matters such as product requirements, project reports, roadmaps, and others. Each of project, department or team can have their own space to do and store their works but all the data and information will still be organized and accessible.
Streamlined management of projects
Confluence creates a single, centralized place where tasks can be done separately and yet still accessible from one place. Using this tool, the user can get all the business information needed for a project such as requirements, files, people, policies and meeting notes that would have been scattered otherwise across different apps and messages.
The tool not only provides easy access to required files and information but it also allows users to reach out with their teammates. They can create, discuss, and organize tasks with other coworkers and they can also create everything that the team may need for a project such as product requirements and knowledge base articles. The great thing about this is that everybody can contribute information and they can also give feedback on any data or file through either inline comments or pinned ones.