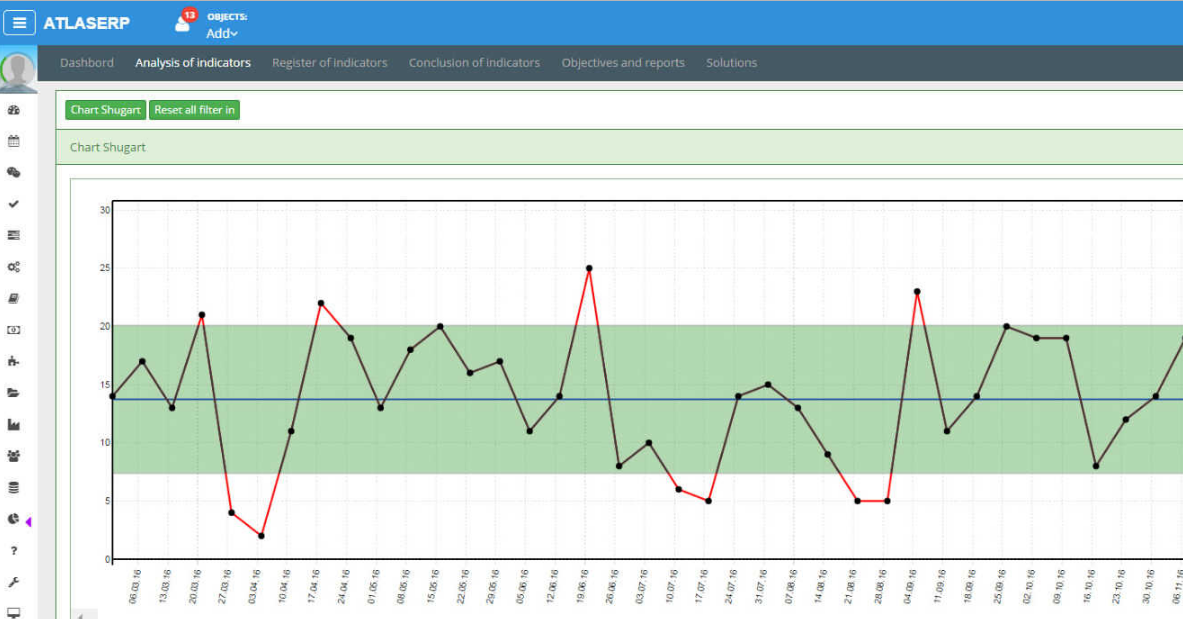 The main benefits of Atlas ERP are effective modular architecture, establish an online presence and easy project tracking. Here are the main details:
Modular architecture
Atlas ERP is designed to serve businesses with a robust, modular architecture. This design enables businesses to take control of all the aspects of their operations. With the modular design, businesses get a unified yet flexible system to manage processes, orders, clients, sales, and productions. Some of the key modules include Finances, CRM, BPM, MES, analytics, sales management, HRM, internet marketing, and service desk.
Establish a reputable online presence
One of the salient modules of Atlas ERP is the internet marketing module. This module allows businesses to establish, improve, and maintain their footprints, online. The module empowers merchants to extend their reach and target more clients and customers around the world. It turns the business website into a profitable marketing engine that nets customers from all channels. Moreover, Atlas ERP integrates with the leading business apps and social media such as MailChimp, Facebook, eBay, Google Analytics, and Shopify.
Easy project tracking
Better still, Atlas ERP comes with a powerful project management tracking module. The module provides reliable tracking tools such as Gantt charts and SCRUM, enabling users to track projects with optimal ease. It ensures no task is forgotten as all information is consolidated in a single interface, where it is easily accessible.