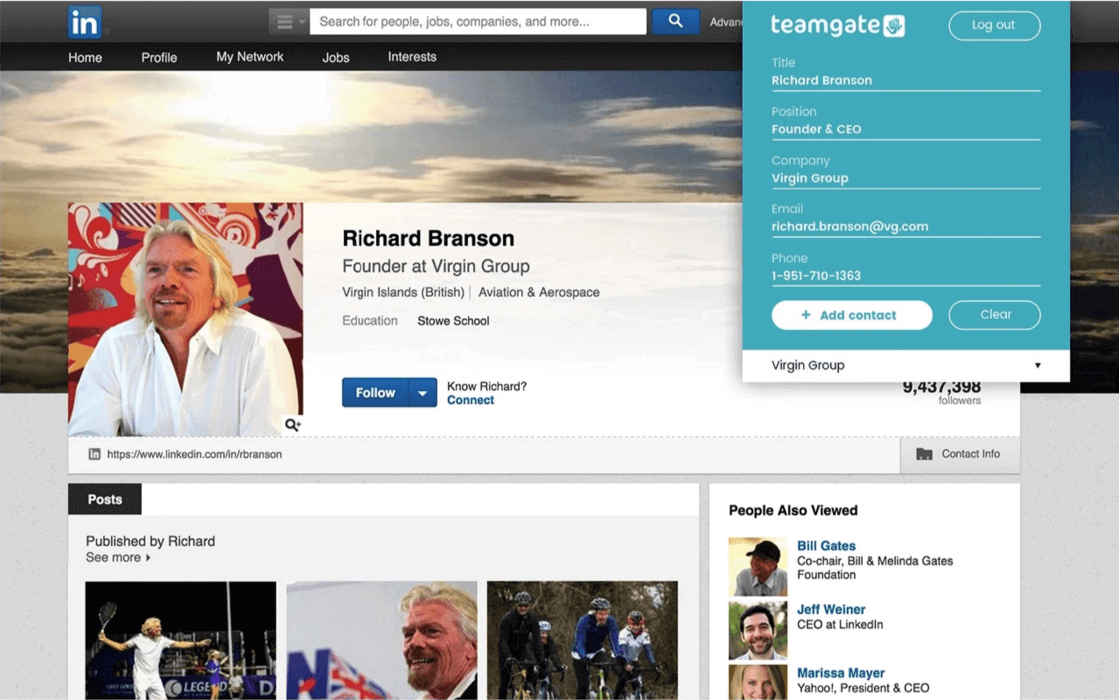 A neat and user-friendly interface that is easy to navigate. All functions and tools are available with a single click, and plenty of visual aids are available to facilitate contact management.
Intelligent sales management. One of the benefits we consistently note in our Teamgate reviews is that with this software, you team can easily compare long term and short term goals, or use the Insight Module to see all critical performance indicators displayed in comprehensive graphics. The admin can stay in control of all meetings, calls, and specific figures, and compare agents' performance per day, week, month, or year.
Advanced contact management. This is what Teamgate does the best – it offers divers tags and filtering tools to help you organize contacts by names, industries, performance, activities, and much more. Another possibility is to associate the module with your LinkedIn base, and import the contacts from there.
Accurate reporting. Using your sales data, Teamgate will give you the opportunity to generate great sales reports on your deals, converted leads, lead discovery, negotiations, contracts, and much more. You can also measure the effectiveness of your team and use the results for smarter decision-making.
A collaboration suite. Teamgate doesn't only manage customer relationships, but also takes care of internal corporate communication. Employees can use it to discuss deals and look for solutions in and out of the office, share news and documents, delegate tasks, organize meetings, and much more.