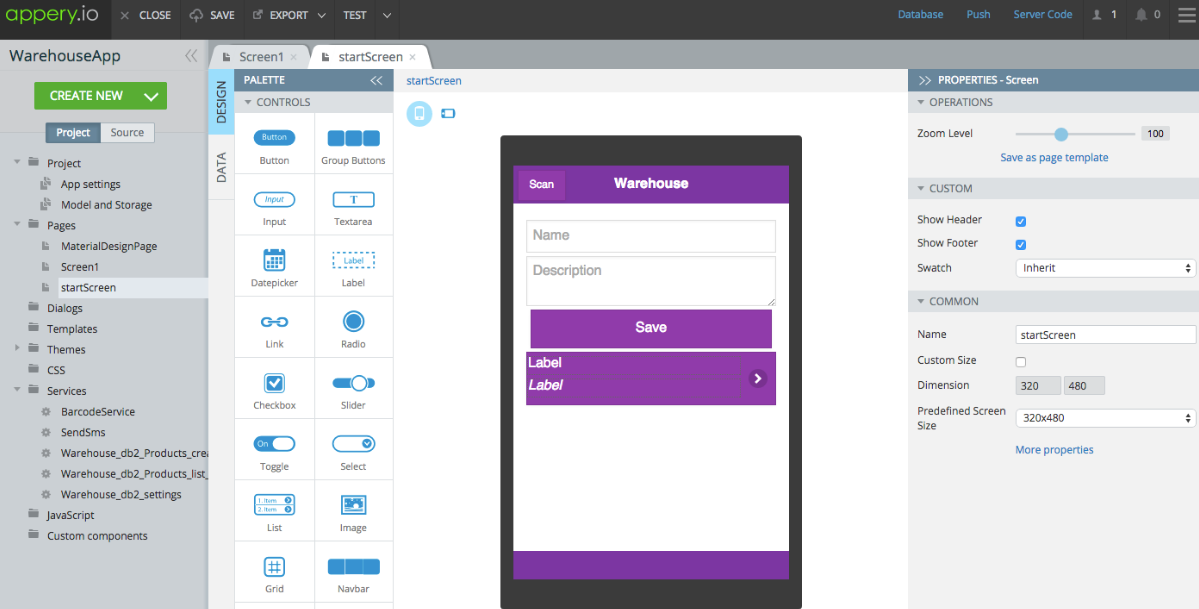 The main benefits of Appery.io are ease of use, robust cross-platform development, and cloud-based architecture. Here are more details:
Ease of use
You don't have to be a tech whiz or possess special development skills to use Appery.io. The solution is easy to use for developers of different skill levels. Newbies get comprehensive guidelines and tutorials that guide them through the app development process. In addition, Appery.io provides onsite tutorials that empower beginners to get accustomed to the technicalities of this platform. On the other hand, well-versed developers get the opportunity to use the available source codes to build custom apps.
Cross-platform development
Better still, Appery.io allows application developers to create native apps for various platforms. Users can create apps for Windows Mobile, IOS, Android, and mobile web platforms. Creating applications for different platforms enables enterprises to reach more clients and expand their operations.
Cloud-based architecture
As you may notice, many of the app development platforms in the market require users to meet specific hardware requirements and install additional software. This is not the case with Appery.io. The solution is completely cloud-based, and it requires no software installation. Users can access the solution on their favorite browser and create apps using simple drag-and-drop steps.
Moreover, being cloud-based means, Appery.io doesn't rely on the processing speed of the user's PC to deploy applications. It facilitates faster and easier application deployment than the traditional on-premise platforms.