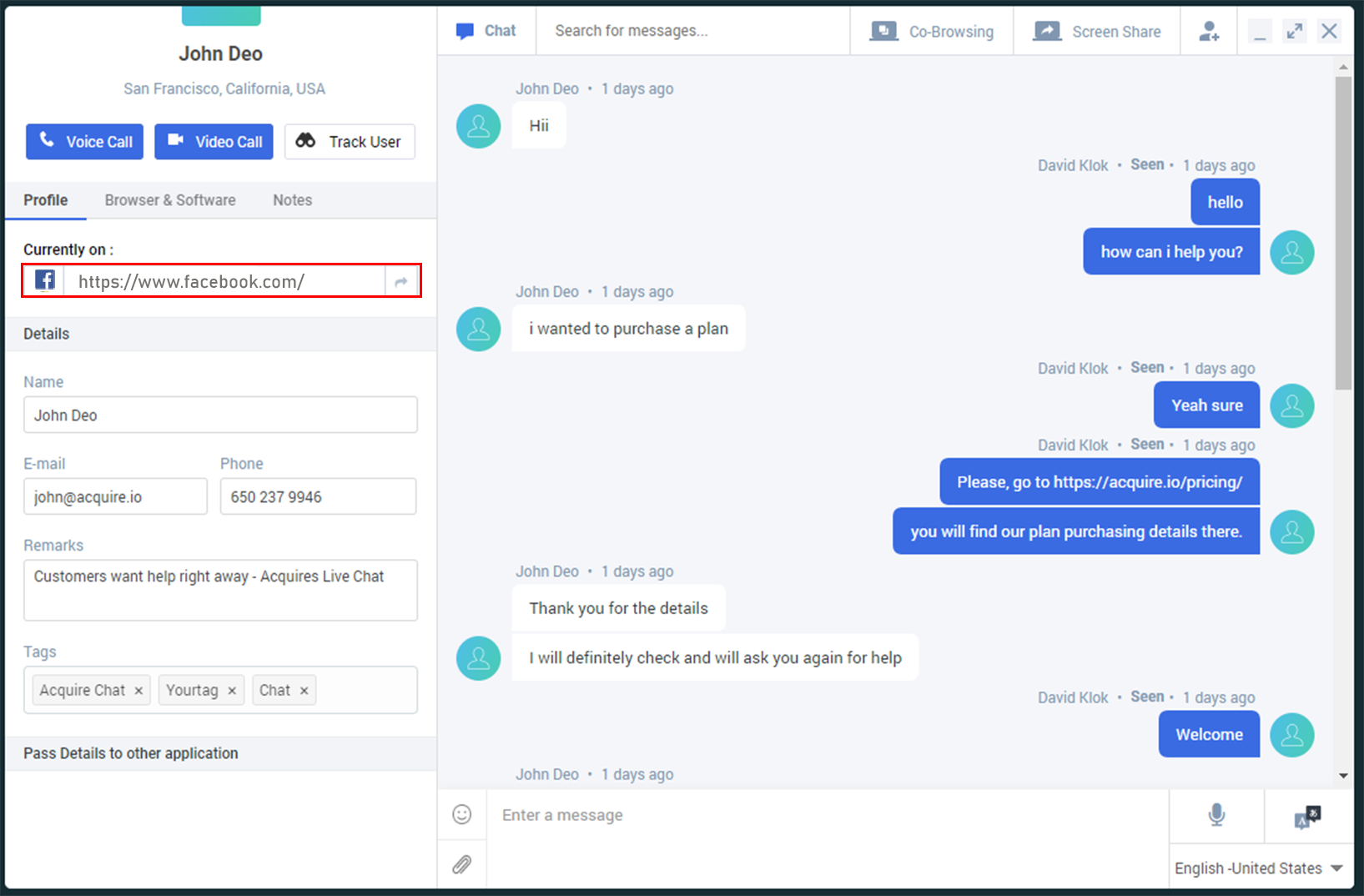 The main benefits of Acquire are its multiple support channels, routing of more complex questions to agents, and chatbots to answer easier questions. Learn more below:
Multiple Support Channels
Acquire provides your support team with the solutions to deliver high-quality support faster and more efficiently to your customers through support platforms they prefer. Whether your customers want to share their web screens for better visibility and control, do a live chat, or perform a video call, Acquire has got you covered.
Being able to provide support the way your customers want enhances engagement. This results in the faster resolution of their issues which then equates to customer satisfaction.
Route Questions Appropriately
Your agents should be focused on providing their expertise on complicated problems and concerns instead of gathering data and responding to the simplest of issues. With Acquire, you can deploy intelligent chatbots to be at the frontline.
They engage customers who request support for the first time, collecting information about their identity and their problem and determining whether their concerns can be answered then and there or need to be routed to a live agent. These highly-intelligent chatbots deal with easy questions so that your agents can do their work on complex customer issues, thereby increasing their effectiveness and efficiency.