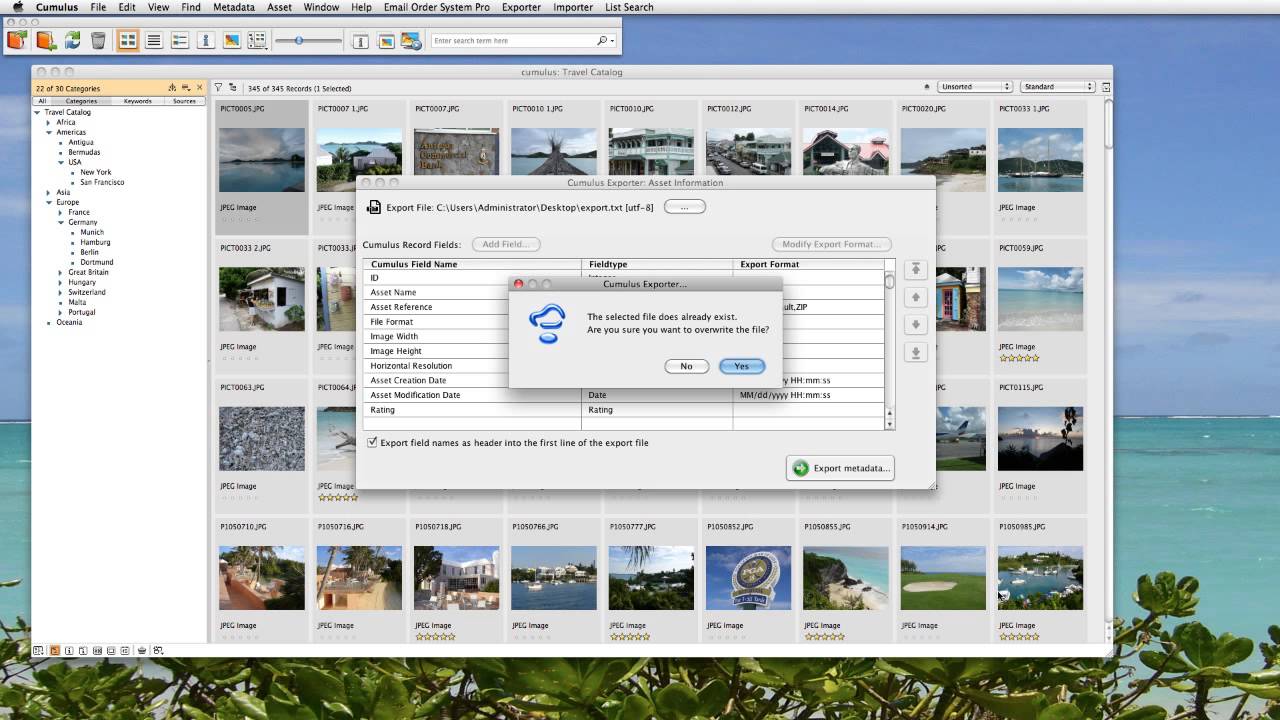 The main benefits of Canto are its wide selection of deployment methods, easy digital asset management platform set up, and safe file sending and sharing. Here are more details:
Cumulus
Digital Asset Management system offers secure access to business's digital assets anywhere, anytime from any device. Its iOS app allows you to search, collaborate, comment, review, download/upload, and approve digital contents. Its branded portals (which are based on Bootstrap technology and mobile-responsive HTML5) are explicitly created to impress users.
If you opt to share larger files, these portal are the best way to go. Its Metadata technology makes it easier for you to look for files and ingest multiple metadata types automatically, including image dimensions, resolution, colors, fonts, frame rate, and more. Cumulus also supports a wide variety of video and image file formats while allowing you to preview and transform them on the go.
Cumulus offers enterprise-grade encryption processes and logins that are requested by users via Java Web applications while getting all sessions protected by firewalls. Cumulus is available for Mac, PC, and iOS and can be integrated with other solutions. The RESTful API ensures maximum ROI for your enterprise.
Flight
Flight is a media library to help users manage digital assets and it works well for SMS and marketing teams. It enables them to store, collaborate, and share files from one location and make it easier to search for files and organize branded contents. It is available as SaaS and provides different integrations to enhance workflow.
Users are given the option to impart digital assets on social media. Its Smart Albums helps users organize digital assets through automatic file sorting. The main library's banding and portal are customizable to strengthen brand identity. Your files can be accessed from anywhere and the platform lets you send large files' links securely instead of making you attach them to digital communications.