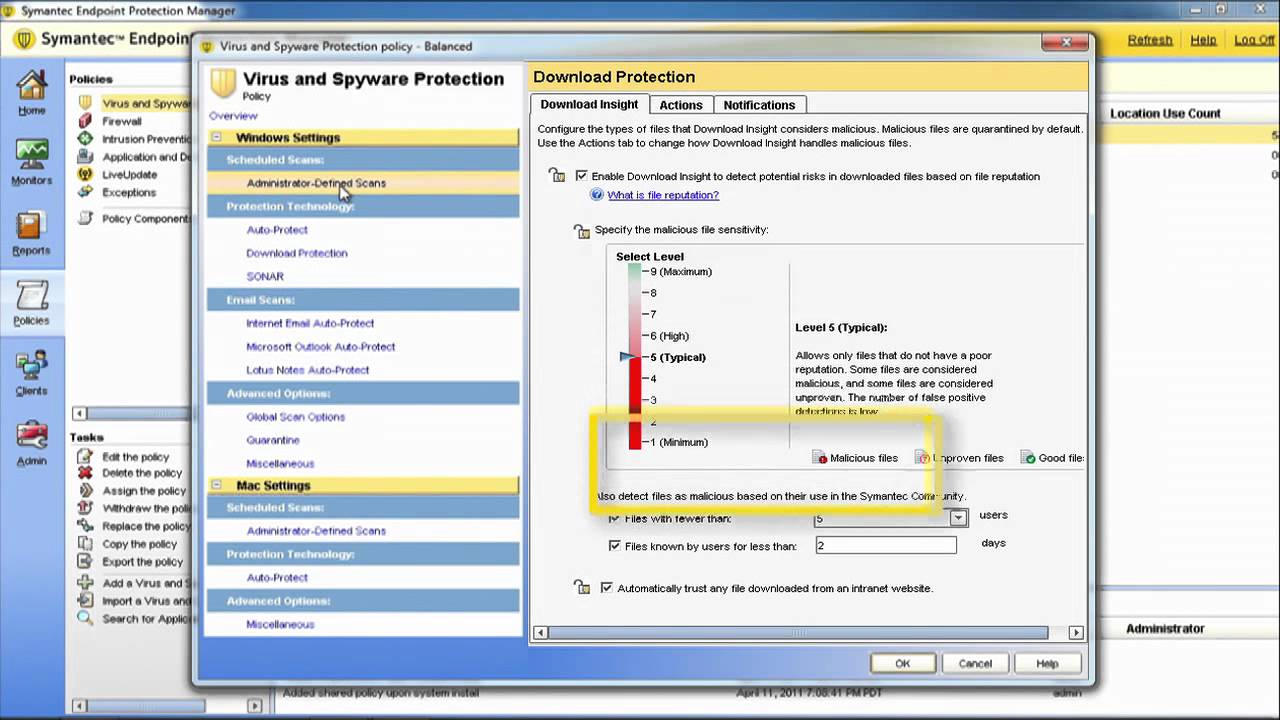 The main benefit of Symantec Endpoint Protection is it ensures endpoint protection by regularly scanning endpoints for security threats. It also stops unauthorized applications and implements strict firewall policies in order to monitor network traffic. Malicious traffic from corporate networks or browsers is automatically blocked. The software uses aggregate information from other users to spot potential threats. It also efficiently takes advantage of advanced AI and machine learning to ensure a low false positives detection rate. Peace of mind is provided by detecting and removing threats through a proactive approach.
IT admins can create and modify security policies by using an administrative console. Rules like barring specific programs and files from regular and on-demand scans can be done for all departments. Dedicated management services and mobile scanning are not offered but the solution prevents malicious threats from infiltrating connected devices by treating them as peripherals. Endpoint Encryption is powered by PGP and offers enhanced endpoint data protection while also providing powerful full-disk encryption.
Better detection and accuracy are ensured through real-time cloud lookup and machine learning technology. It also reduces scan times considerably. The total cost of ownership is cut down by automatic updates which in turn reduces IT resources. The programmable APIs can be seamlessly integrated with Symantec Blue Coat ProxySG Web gateway and other security controls. The admin console is available for Linux, Mac, Windows, embedded systems and virtual machines.