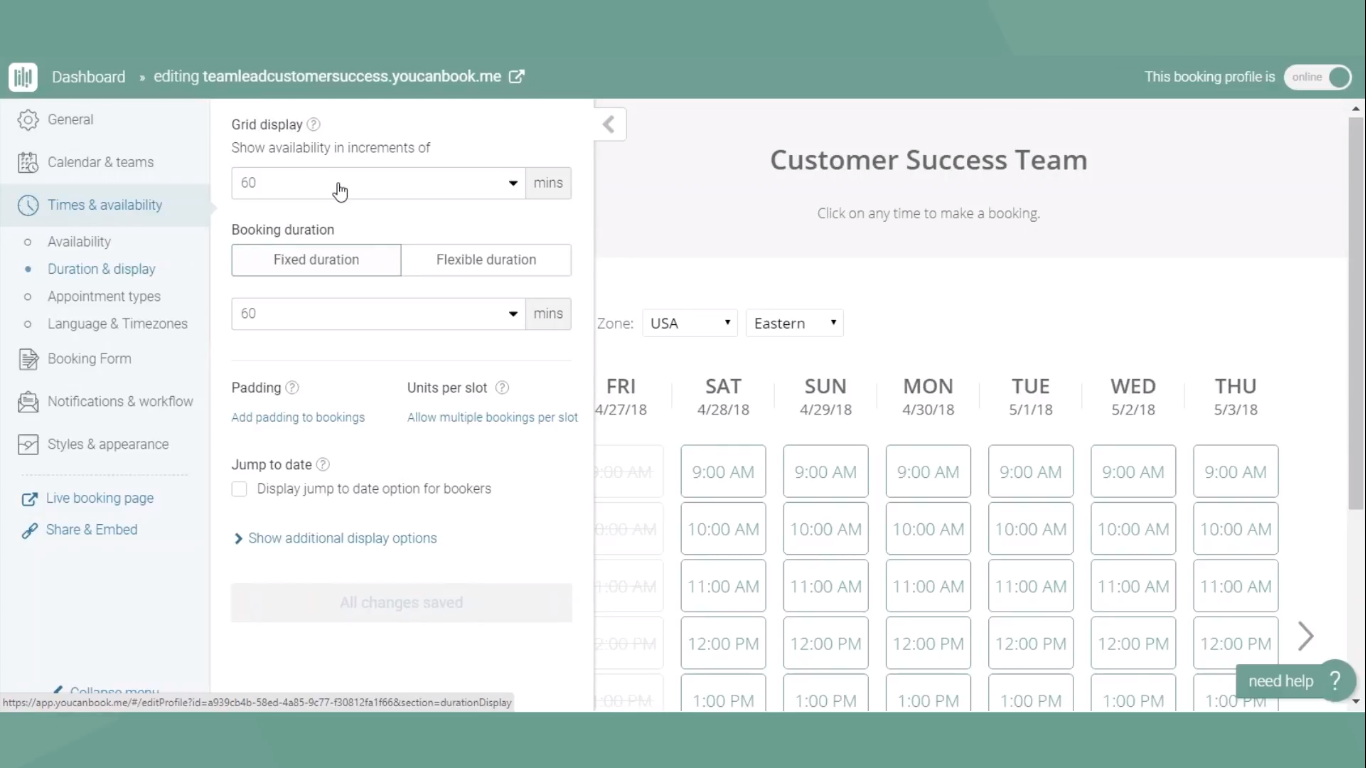 The main benefits of YouCanBook.me are offering customers a fast and convenient booking process, enabling app customization, accelerating how you get paid, and supporting accessibility on mobile devices. Here are more details:
Helps your customers to book your service fast and conveniently
YouCanBook.me lets you embed the booking page on your website or Facebook. This way, your customers can quickly book their appointments. You can also send a booking form via email. Wherever the bookings come from, the system consolidates them and updates your calendar, so your schedule has the most recent information always. Should customers rebook the appointment, the system is updated in real time.
Likewise, a confirmation is sent to customers to verify the booking, and a reminder is also sent via text message or email to lessen the rate of no-shows.
Customize the app
YouCanBook.me allows you to customize the features for personalized service. You can use your brand logo and colors or mail-merge custom email fields and style. Furthermore, you can set rules to manage how far on your calendar appointments can be booked.
Get paid faster
The app integrates with credit card gateways so you can get paid directly inside the system. The vendor guarantees a secure environment.
Mobile support and wide integration
YouCanBook.me can be accessed via a mobile browser, so you can use it on a variety of smartphones and tablets. It also integrates with Zapier, allowing you to expand its capabilities with hundreds of third-party apps.