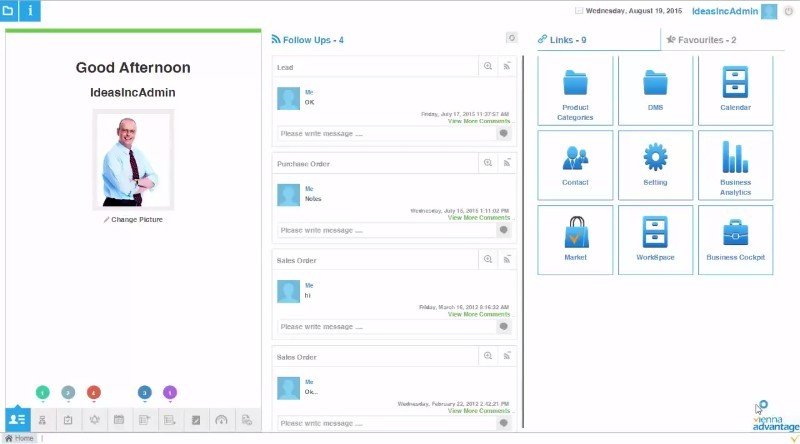 The main benefits of VIENNA Advantage are unifying your business processes with corporate goals, customizing the tool to meet your business requirements, and determining and implementing strategic objectives.
Enterprises can cover their bases with the help of VIENNA Advantage, as it provides them with all tools required to perform all operational tasks. By integrating the main capabilities of an ERP solution, a CRM, and a DMS, the software eases the process of identifying corporate goals and the implementation of effective strategies through a single application.
VIENNA Advantage can help you align all aspects of businesses, regardless of the simplicity or complexity of organizational structures. That is why it affords you with productivity tools and business process automation. You can also get a bird's eye view of business so that you can make significant decisions and imperative actions.
VIENNA Advantage can be tailored as per your business requirements. You only have to choose the tools and capabilities that are relevant to you. Besides that, seamless integration with various third-party apps and web services makes it more useful.  You can also choose to install it as on-premises software or to host it in the cloud.
Moreover, VIENNA Advantage is known for reliable customer support. Their head office is based in Germany but there are global support centers across the world so as to help the company deliver localized support.