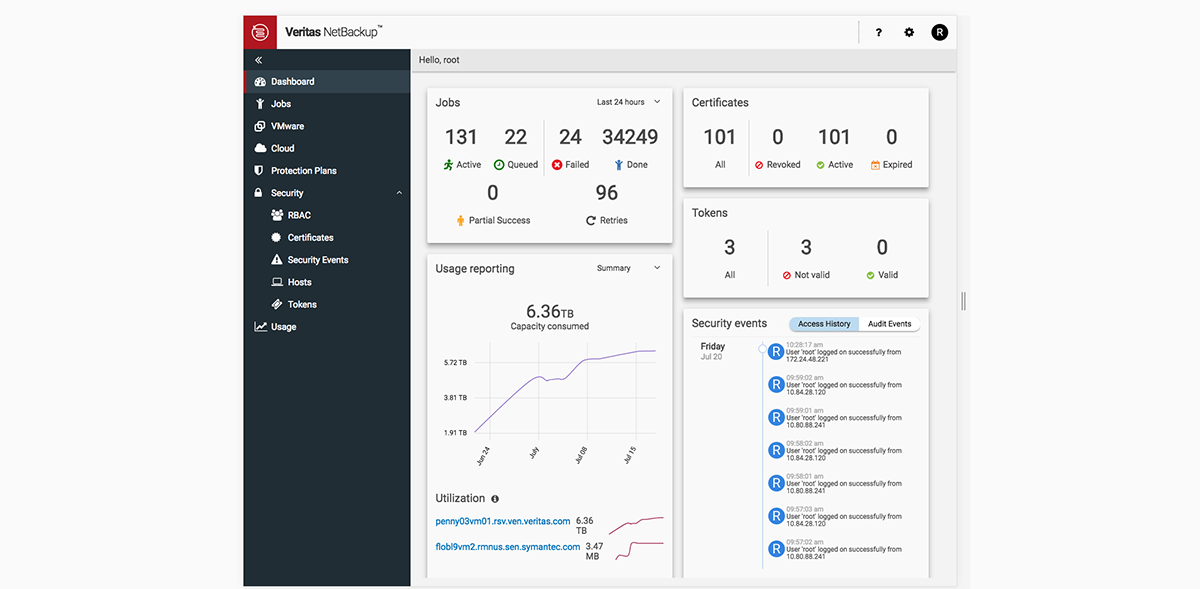 The main benefits of Veritas NetBackup are access to enterprise-grade tools, flexibility and lower costs in implementing backup and recovery. Read below for more information:
Run it in the background
Veritas NetBackup can perform operations in the background even as you run other applications. You can set backup in automation and have it run daily without hampering your day-to-day business operations.
Stay on top of your backup process
Managing system functions is centralized, so you get to keep tab of all backup and recovery processes. It is easy to monitor issues or reset rules as you deem it fit, making sure your data protection strategy is always in top shape.
Enterprise-level tools
For a fraction of running an internal backup and recovery system, Veritas NetBackup makes it easy and fast to scale your infrastructure with its quoted pricing plans. You get access to the most recent technologies in this space.
Compatible with other systems
The system is compatible with popular and widely used systems. It works with various operating systems and server environments. Thus, you avoid the headache of complicated systems and incompatible processes. Its tools are also intuitive for non-technical users, so any of your staff can implement a backup and recovery process on demand.
Reduce costs
Pricing is by a quote, so you only get the features you need. Likewise, the solution follows a SaaS model so you get to scale its tools only when necessary. This agility ensures you get the best backup and recovery solution your business can afford at any given time.