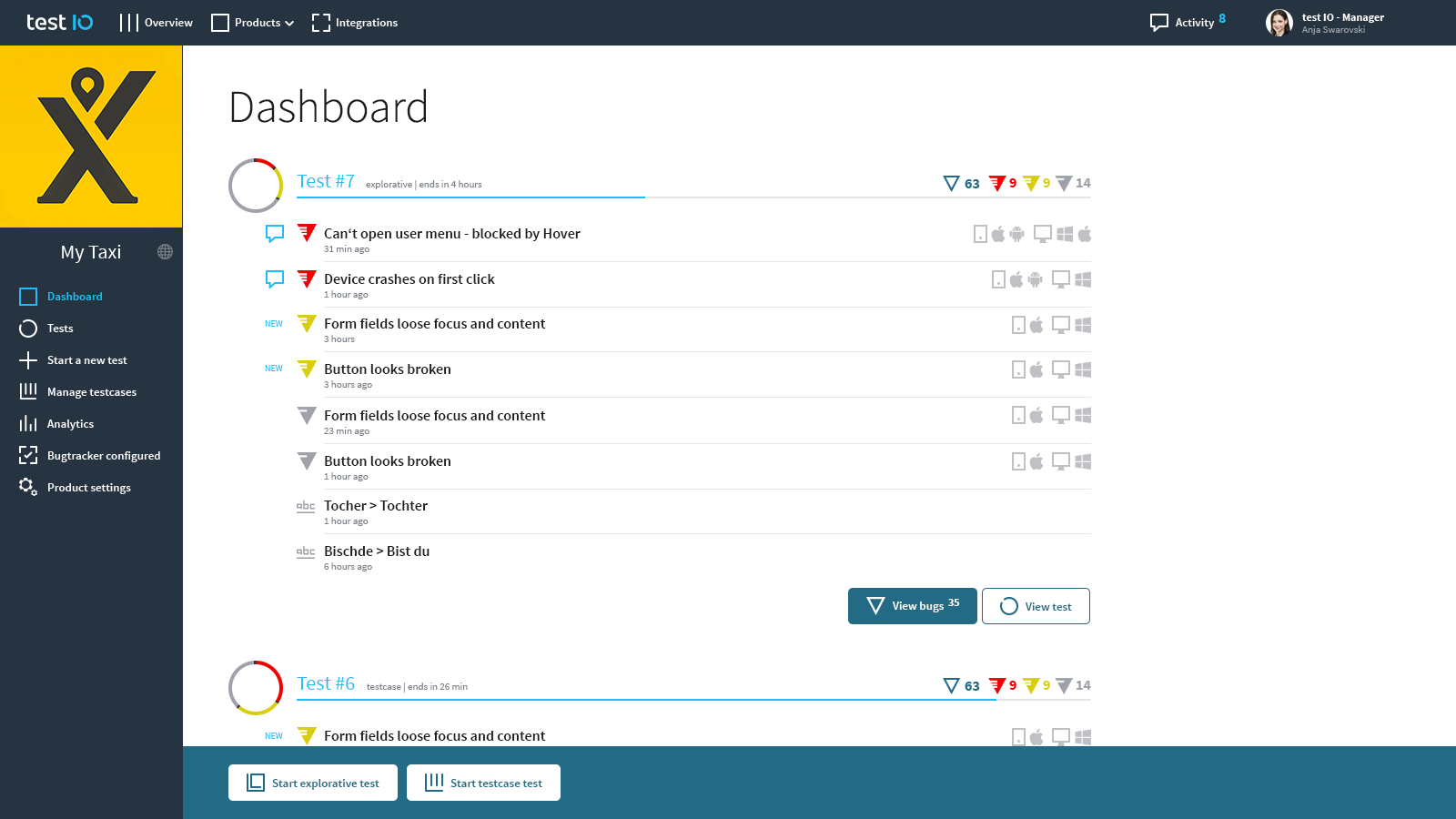 The main benefits of test IO are a powerful crowd-powered QA testing solution, improved QA testing capability, and mobile functionality. Read on to know more.
test IO provides a crowd-powered QA testing solution to help your self-service testing processes obtain more enhanced efficiency and broader reach on actual users. You will access the powerful and mass-level support of more than 20,000 expert testers. They are all readily available based on your app testing requirements.
test IO helps you discover programming inaccuracies and provides you with contextual information so you can come up with more efficient solutions and achieve your goals. The software can be integrated easily with your existing app creation protocols that are readily available for web-based and mobile apps. It allows you to establish a real-life product launching timeline so you can discover bugs and potential risks more quickly and affordably.
test IO improves the QA testing capability as it supports most browsers and devices used across the world. The solution, at the same time, is compatible with all kinds of operating systems and is available for different geographical locations across the globe. It provides extensive systems for a different software, be it in mobile apps, websites, web apps, Android, iOS, or mobile-optimized web solutions, among others. This can also increase your team's capabilities and let them attract more customers with diverse requirements.