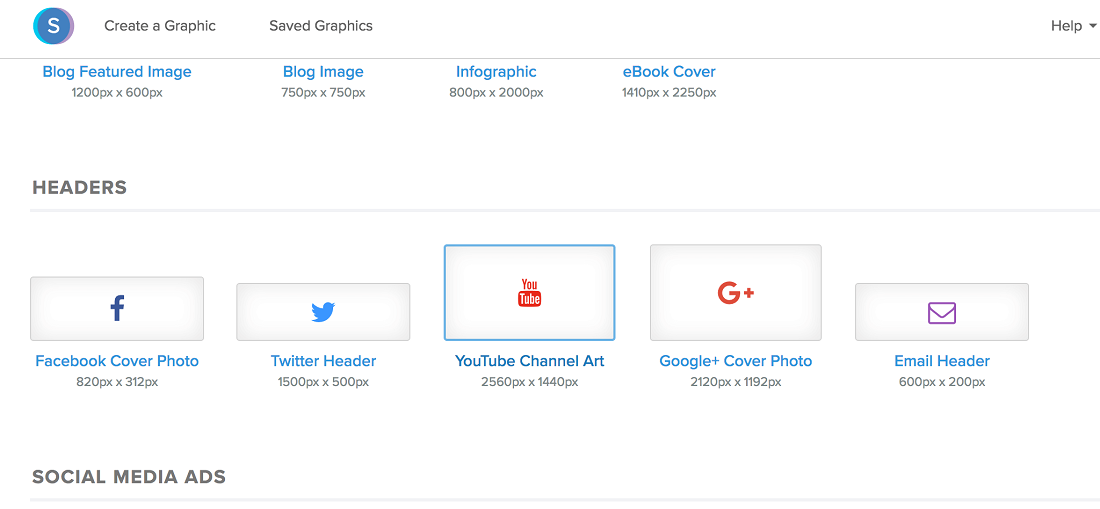 The main benefits of Snappa are its capabilities that enable users to create visual contents in a snap, easy-to-use interface, cost-effectiveness, collaboration capabilities, and complete control over the access of the data. Here are more details:
Create Designs in a Snap
Snappa literally helps its users create a design in a snap. The platform comes with tools that help designers turn their ideas into designs swiftly, allowing businesses to concentrate more on more important tasks such as expanding their business reach on social media. In addition, the platform allows users to upload custom fonts, giving them more freedom and flexibility when it comes to graphic designs.
Easy-to-use Platform
Unlike Photoshop and other photo editing apps, Snappa is designed in such a way that users do not have to go through training or spend more time and effort in learning how to use the tool. The platform also comes with tutorials available in text and video.
Cost-effective
Snappa offers images that can be used for commercial and personal purposes free of charge, hence saving businesses and freelancers financial resources. This also helps businesses and individuals with no sufficient budget to pay for images to conduct their graphics and design projects. The graphics and photos available in the platform's library come with no additional or hidden fees nor restrictions.
Collaboration
Aside from monetary benefit, Snappa also makes it easier for teams to work together seamlessly and finish their projects as fast as possible. The platform allows a team with more than five members to share designs, visual assets, and folders. These files can be stored in the cloud so users can conveniently access them wherever they are as long as there is an internet connection.
Access Control
The platform is equipped with an administrative console, which allows team leaders to control the platform's access and manage the team to guarantee continuity in the workflow.