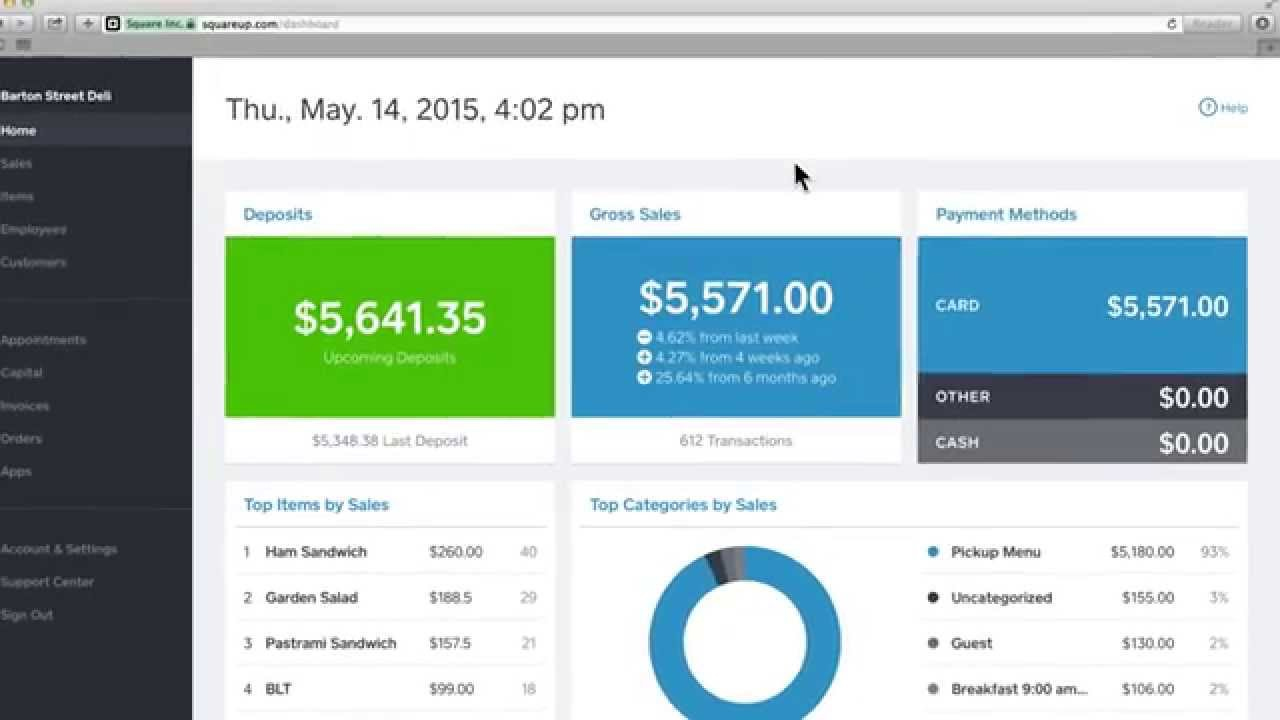 Square main benefits are its stable functionalities, vendor reliability and mobile support. Details of the benefits are presented below:
Simple and Powerful
Getting started on Square involves simply downloading the free app and installing it on a device. Square's drag and drop functionality make it easy to organize and move products, items, and categories. Creating, saving, and adding to order is also made easy, thanks to Square's ticket management feature. Square's user-friendliness makes it easy for businesses to implement it as soon as it is installed.
Paperless Transactions
Square enables businesses to accept payments using Apple and Android tablets and smartphones, allowing them to engage in quick and paperless transactions. Businesses do not need to worry about their records as Square digital receipts are stored automatically. Other things Square automates include inventory management and sales reporting.
Intelligent Reports
Business owners can also be confident in making business decisions with Square, as the software uses analytics and reports to generate feedback and insights necessary in intelligent decision-making.
Manage Inventory Anywhere
Wherever a business owner may be, they can easily manage their inventory using the free Square Dashboard. Other things business owners are empowered to do include bulk updating of inventory quantities, quick importation of products with CSV spreadsheets, downloading current inventory reports, and receiving a daily stock alert email
Easy Email Marketing
Customer relationships can also be enriched and improved by Square. The software allows business owners to send automated email campaigns, whether to welcome new customers or to promote birthday offers. Businesses can also use Square to create customer profiles at the point of sale so they can grow their directory. Customizable email templates and a distribution list are also available, so email campaigns can be sent out in a matter of minutes.
Extensive Integration
Square Connect API lets business owners to create apps and solutions that are tailored for their needs. Square POS also has no problem integrating with a number of other applications, whether they are for accounting, inventory, employee management, or booking and scheduling.
24/7 Support Center
Any problems business encounter with Square can be easily resolved with a simple phone call or email. Square's support center is also open 24/7, and features FAQs, guides, tips, articles, and videos. A thriving seller community also exists to answer any questions