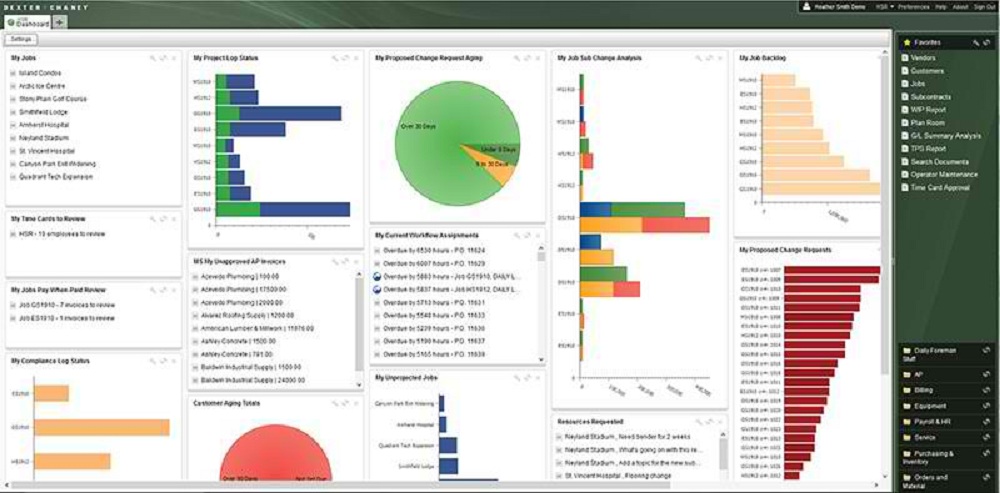 The main benefits of Spectrum Construction Software are its rich set of tools, customizable interface, and its ability to make documents accessible. Here are more details:
Rich construction platform
Spectrum Construction Software's developers have taken their 30 years of professional expertise and experience in the construction industry and placed them into this one system. It is an investment with the newest technology combined with the ingenuity that allows users to keep their focus on the most relevant projects. The system is developed with mobility in mind, which is why it is accessible to the users anytime, anywhere through a web browser. This makes the system an intuitive construction solution that increases productivity by enabling users to perform tasks both in the office and on site.
Customizable interface
The platform is devoid of complicated menus and instead provides users with a customizable user interface that allows them to tailor the product to their preferences and needs. Starting and navigating around the interactive dashboard can be done easily since users are able to tweak the dashboard to display or hide information at their convenience. The system also features InfoBar, a very responsive, one-click feature that provides easy access to tasks and other work-related information.
Accessible documents
Spectrum Construction Software provides an online document management feature that is fully integrated with the system. This ensures that users are able to access the documents and images needed for their tasks. This way, tasks will always be within users' reach regardless of their location and the time they need it.