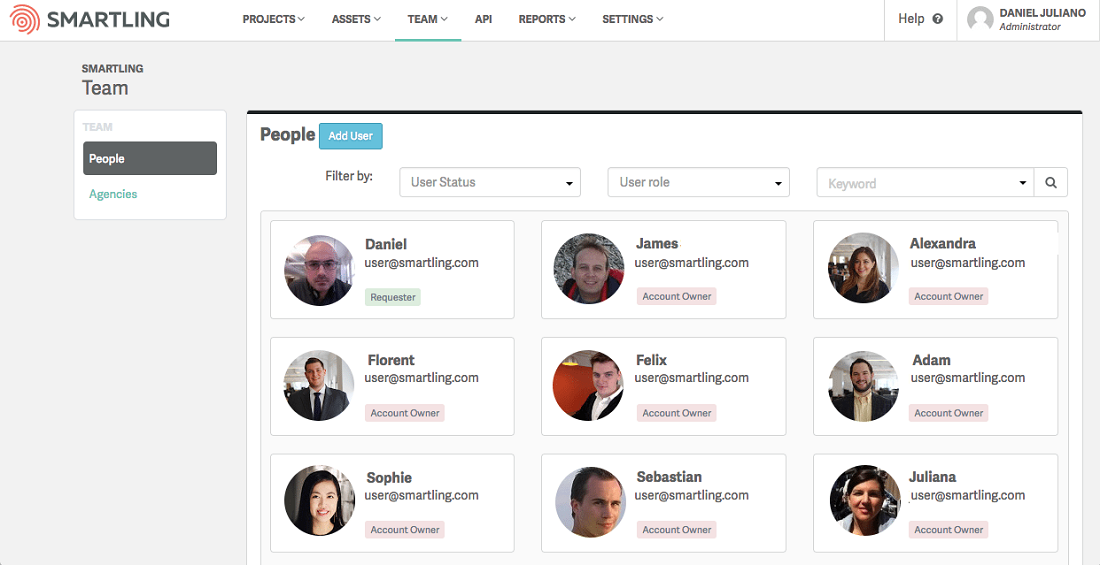 The main benefits of Smartling are its easy and convenient translation process, accurate translation of content, streamlined translation process, and transparency. Here are more details
Easy and Convenient Content Translation
Way back years before translation software was developed, businesses and teams needed to do a lot of copying and pasting of needed documents. They also needed to go through tons of spreadsheets and emails in order to translate online content. Smartling eliminates these struggles and takes the burden of laborious manual translation process off the business's shoulder. Users do not have to do anything but let the system capture the content which will then be sent to a community of professional and expert translators. You can sit back and do other important tasks while waiting for the result. Smartling eliminates the common language barrier problem when operating business internationally.
Precise Translation
Smartling connects its users and their content to only the best and reliable translation experts around the world. This means you do not have to worry about the quality of the translations. You can be sure that your audience will receive a localized content with the same exact message you have in your original copy. The translations are right on the dot. So whether you want to translate your website to Arabic, Mandarin or any other language, Smartling has got you covered.
Streamlines the Translation Process
Smartling streamlines the process of translating content without sacrificing accuracy and quality. Therefore, businesses will be able to see and acquire more business opportunities. Quick and precise translation can also help businesses stay ahead of the competition.
Transparency
Translation projects are critical. You sure want to know what is going on with it. Smartling guarantee that everything related to your project is visible. Users can know who is responsible for the project and when the translation contents will be ready.