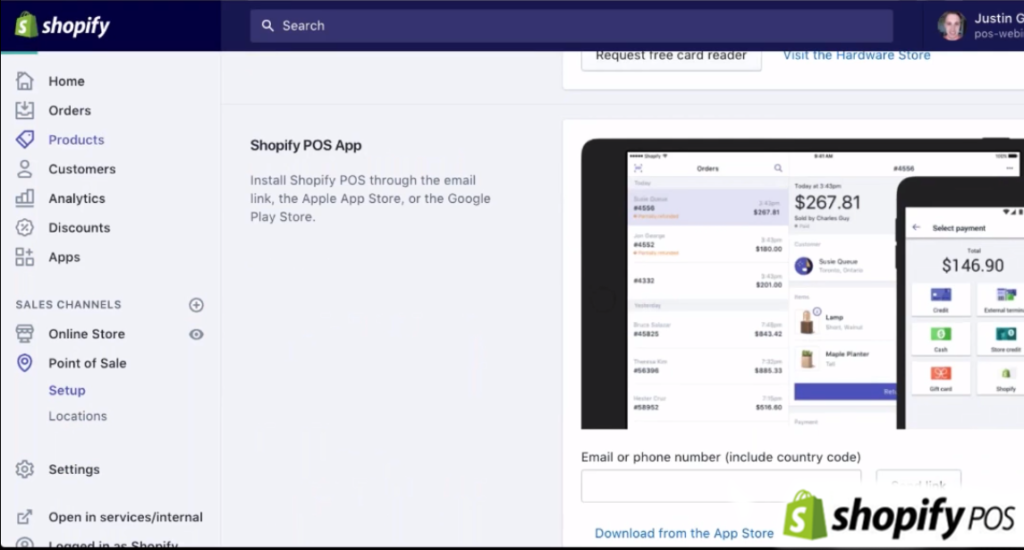 The main benefits of Shopify POS are accepting payment from various channels, generating comprehensive reports and analytics, accessing an intuitive dashboard, and its short learning curve. Shopify POS has a lot of advantages for its users when they make use of the Shopify eCommerce solutions. That means that users can accept payments from their clients from different channels, including online payments, credits cards, and so on without facing restrictions and third-party charges. You can spare yourself enough time as you deal with your retail business with the help of a unified interface.
At a practical cost, Shopify POS features a systematic network for customer support and offers an intuitive design. It is a perfect platform for private companies, flaunting an easy-to-use application that does not require proficient ability to set up and use. Thus, the application is created and planned explicitly for retail and does not offer the functionalities you would expect from a premium POS system.
Even so, Shopify POS still gives you a chance to deal with all stock procedures in the cloud. Also, you can benefit from the solution's integrations with leading hardware in retail. Shopify POS encourages you to come up with better and keen business decisions with the help of data comprehensive analytics and reports.
The best part is that Shopify POS is exceptionally basic and clear. You don't generally need to be a specialist to master Shopify POS, regardless of whether it is being utilized as an independent application or an addition to your digital store. The software comes with a minimal learning curve, to the point that extensive training is not necessary.