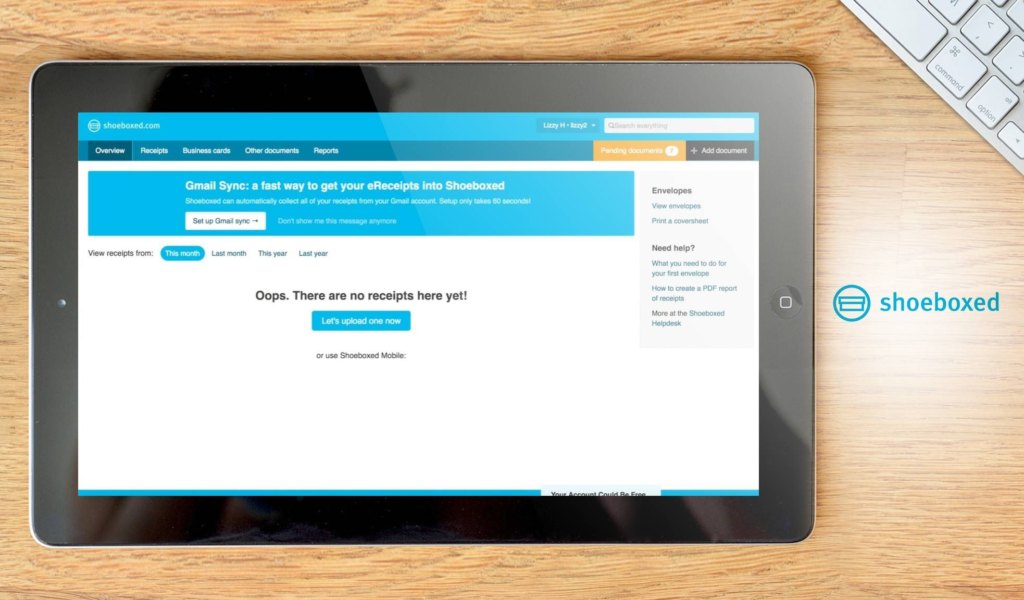 The main benefits of Shoeboxed are its ability to eliminate the need to deal with paper receipts, its searchable receipt repository, mobile expense tracker, business card manager, online tax preparation and ease of reporting. Here are more details:
Paperless Business
Paper receipts can be lost, misfiled, or fade over time and cause bottlenecks and confusion in accounting workflows. With Shoeboxed, you can avoid the aforementioned problems. This platform allows you to digitize your receipts and help your bookkeeping and accountants keep important receipts organized for better budget management and expense control.
Automatic Receipt Archiving and Archive Search Tool
With Shoeboxed, you will less likely to deal with the hassles and headaches of losing receipts. This platform comes with the capability to automatically import digital receipts received through email accounts into the system so they do not get lost in your busy inbox. Furthermore, the platform is equipped with an archive search tool that lets users look for a document that has been previously filed with ease.
Mobile Expense Tracker
Shoeboxed has dedicated applications for iPad, iPhone, and Android, so authorized business employees can easily scan captured receipt whenever and wherever they are. On top of that, mobile applications can be used for mileage tracking for precise employee expense reimbursements.
Business Card Manager
Shoeboxed is not just a receipt organizer. It can also serve as your business card manager. You can utilize this application to create an online list of your contacts and upload them to your CRM programs or email. This way, you can avoid business card piles that can clutter desks.
Online Tax Preparation
Receipts stored and scanned by Shoeboxed are accepted by CRA and IRS so you can maximize tax reduction and simplify the process of filing your tax returns.
Easy Reporting
The platform lets bookkeepers and accountants instantly send expense reports to their superiors without breaking a sweat. Therefore, executives and managers remain up to date of what is happening in the company finances.