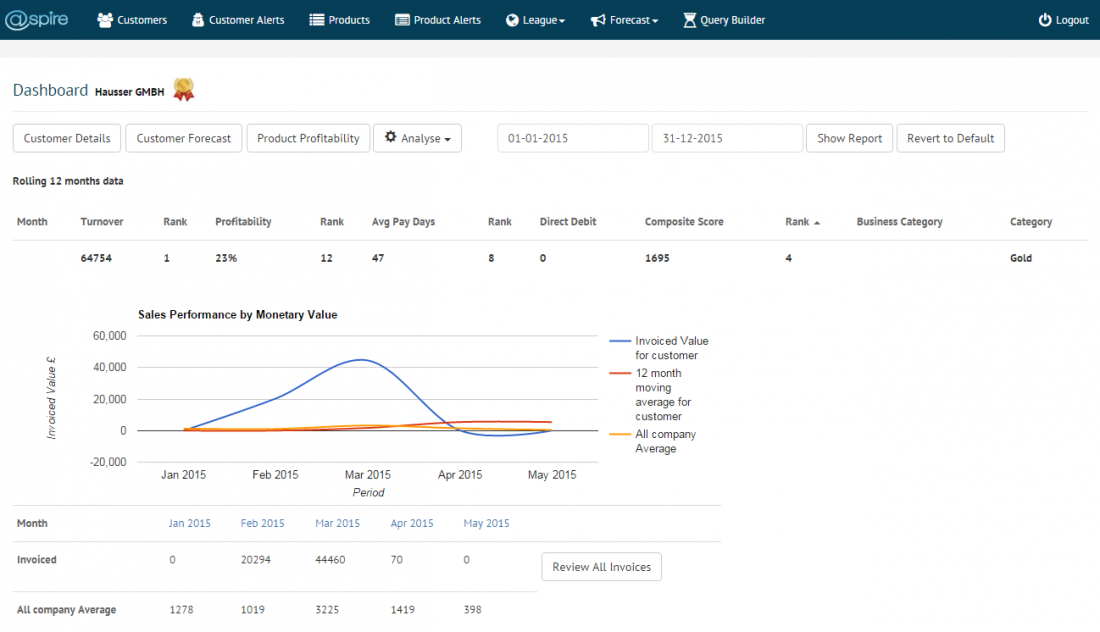 The main benefits of Spire are its plethora of capabilities for business management, robust customer and accounting functionalities, and centralized access and operation of information.
Comprehensive Business Management Solution
Spire is a powerful business management solution that is equipped with all essential features and tools needed for running businesses and driving the profitability and sales higher. It's designed to aid users in accelerating workflows and gaining complete visibility and control over their operations, including sales, inventory, and accounting management. Moreover, Spire is capable of other highly useful functionalities such as sales orders, POS, order management, purchase orders, and inventory management.
Rich Accounting and Customer Modules
Business utilizing Spire are given access to a suite of rich accounting features. It includes accounts receivables, accounts payables, and accounts reconciliation. The system also comes with a robust customer module that gives users an easier time in managing their customers as well as organizing, accessing, and storing information about them.
Centralized Information Processes
Spire places all essential information and tools into one, centralized location that users and their teams can utilize and access whenever necessary. The platform automates every process and delivers real-time and accurate information. This enables the employees to work at their ideal level which effectively enhances efficiencies as well as boosts productivity. Thanks to this, businesses can rake in more profits and the organizations can expand at a faster rate without the need for increased operational costs.