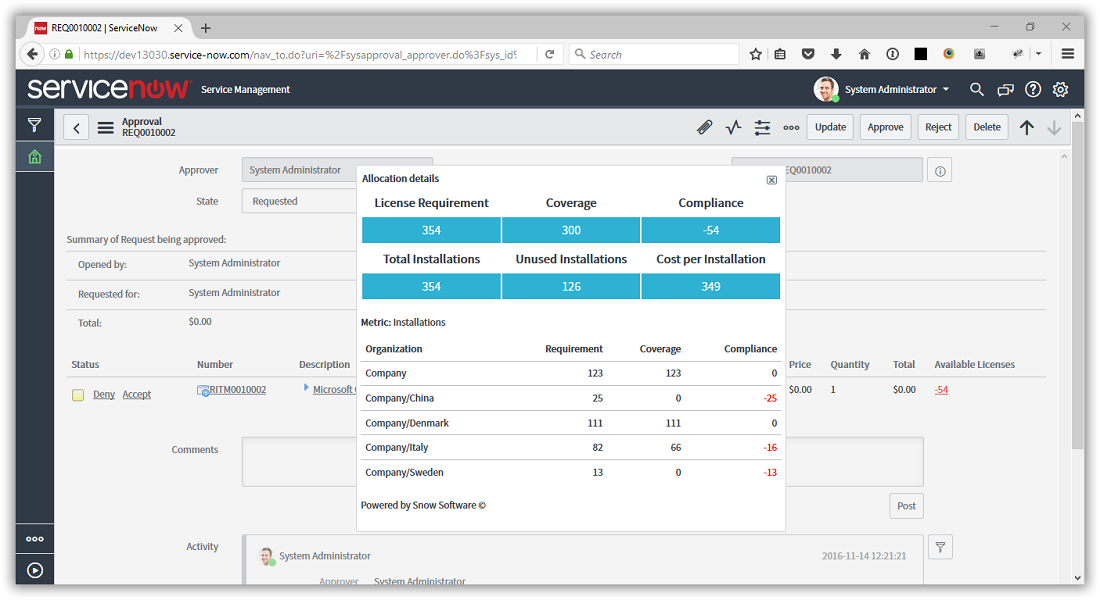 The main benefits of ServiceNow Asset Management are its capability to automatically track resources, centralized and globalized management of asset, firm cost control by maximizing and optimizing hardware usage, and periodic compliance confirmation. Here are more details:
Automated Resource Monitoring
Inconsistencies due to lost or unreadable data and human errors is only one of the troubles that manual monitoring of assets can bring. This is why ServiceNow Asset Management brings automation to the process which allows businesses to easily create a relationship between the resources. Furthermore, they can also closely monitor a particular asset's serviceability in order to ensure that it won't cause issues in the workflows.
Global Asset Management
Corporations with different locations are facing exhaustive challenges in monitoring their assets; an issue addressed by ServiceNow Asset Management. It automates the process making it less arduous. Apart from that, asset tracking is also centralized and information from all branches are made available to the main office.
Hardware Cost Control
Expensive hardware can make a big impact on companies' financial resources which is why it is essential that they optimize the use of them. Using the system, not only are they able to do that but they can also decide when is the right time for upgrading or replacing an asset for the utmost impact.
Regular Compliance Confirmation
To ensure that all assets are on par with the industry standards, ServiceNow Asset Management aids IT staff in conducting periodic tests. This allows them to verify that the resources are performing the way they are meant to and that compliance is followed.