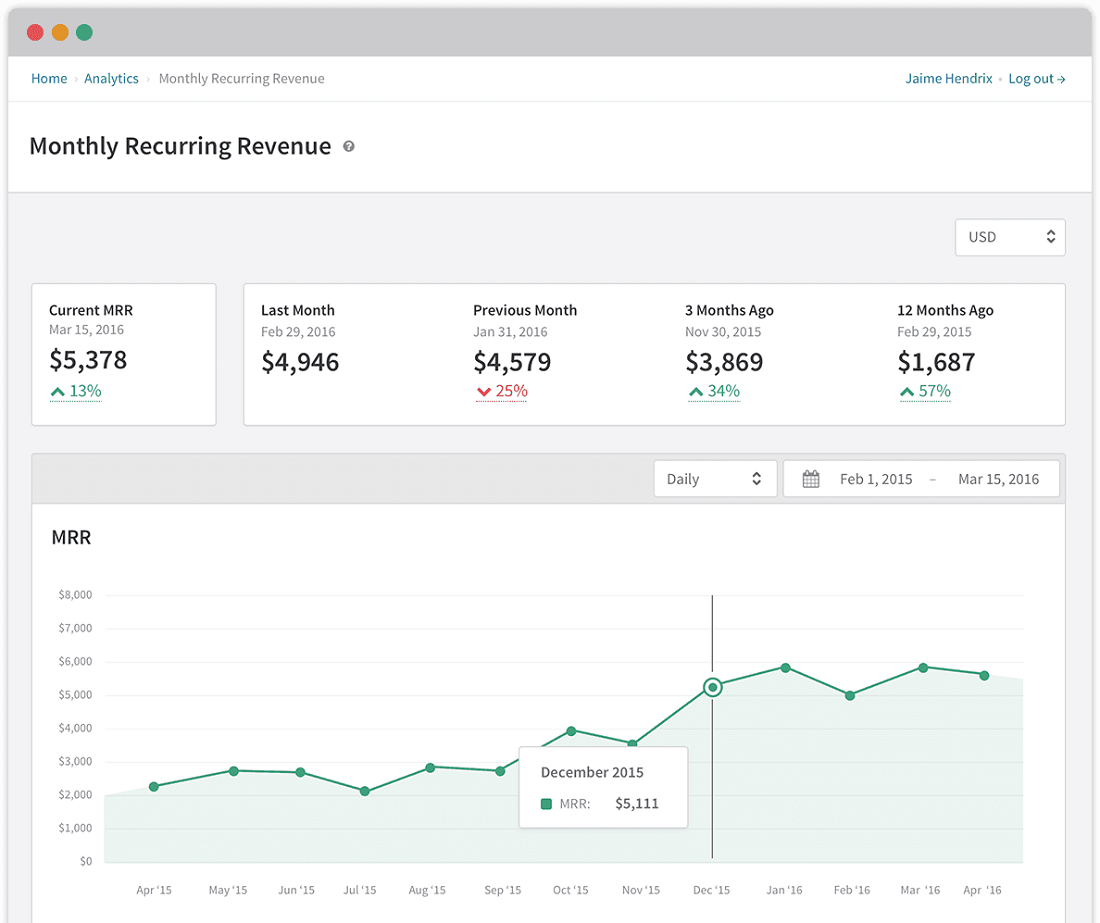 The main benefits of Recurly are its robust features for the management of recurring bills while being easy to set up and use, and its top grade security provided for users. Here are more details:
Rich and intuitive
Recurly is a subscription management solution that serves some of the big names in subscription-based enterprises by providing rich features for handling the tasks such as plan management, virtual terminal, intelligent payment routing, and rich reporting data. It supports multiple payment gateways and users would enjoy its no gateway lock-in feature. The system is also easy to set up, can be customized in many different ways, and provides seamless integrations to extend its functionality. It is also intuitive and easy to use, hence, users assigned to operate the system are not required to train.
Secure
The platform is PCI Level 1 compliant which enables it to store credit cards for the users. Recurly also offers personalized customer support that is always ready to aid users in resolving their issues. Another notable thing about the platform is that it aids in correcting more than 60 common errors in transactions with credit cards. This results in cutting declines in credit card by 27% which is a bit of help in retaining customers.