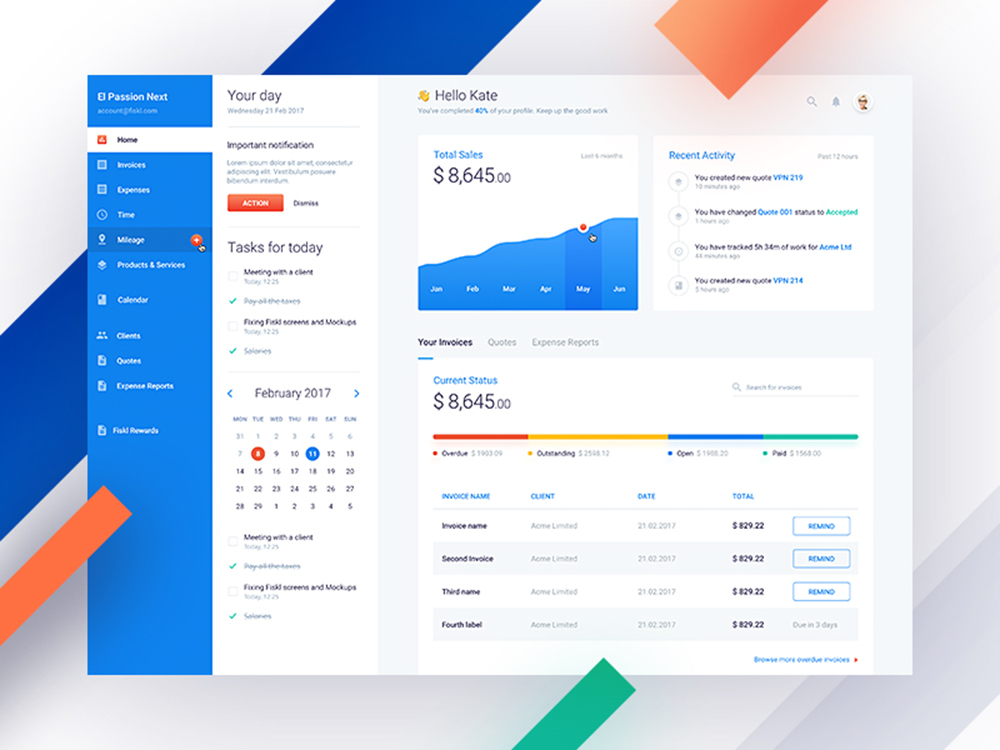 The main benefits of Fiskl are, it allows users to manage their financial processes within their mobile devices, offers mobile-optimized and automated expense capturing, recording, reporting, and monitoring capabilities, and has a simple and intuitive user interface. Find out how Fiskl provides you with flexibility and convenience when it comes to handling your essential financial management processes and tasks through the discussion below:
Perform your Essential Financial Management Processes and Tasks from within your Mobile Devices
One of the stunning capabilities being offered by Fiskl is that it gives business owners and staff flexibility and convenience as they handle the financial processes of their business. It is a mobile-optimized billing and invoicing tool that allows them to prepare bills and invoices,  process and manage payments, monitor their expenses and perform accounting tasks right straight within their mobile devices.
Capture, Record, Report, and Monitor Expenses
Another capability included in Fiskl is expense management. This covers the process of capturing, recording, reporting, and monitoring company or business-related expenses. It can capture expense data found in paper documents such as receipts through the aid of its mobile scanning and data extraction features. The solution, furthermore, gives users the ability to record and monitor all the expenses they have incurred from business and work-related trips, permitting them to capture and record mileage in an automated manner.
Intuitive and Easy to Use
Fiskl is very easy to use. Users that don't have a knowledge and background in accounting can intuitively utilize and operate the solution without a problem. They will be able to perform simple operations on their user interfaces such as the rapid generation and submission of bills and invoices.