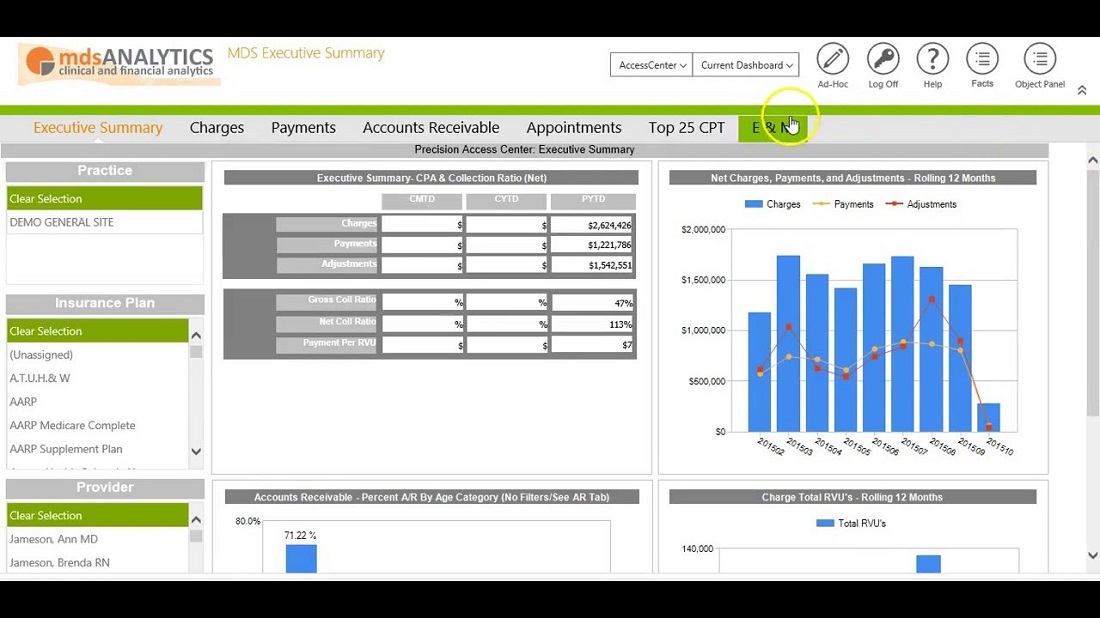 The main benefits of Prime Suite are its intuitive interface and operation, specialized clinical template library, clinical alerts feature, and regulatory requirements compliance. Here are more details:
Easy to use
Prime Suite is easy to use, which means that those who can understand and operate it is not limited to technical personnel only. It also features a single sign-on for both PM and EHR. Dashboards and PQRS are able to run varying value programs and are capable of group reporting. All these intuitive functions are meant to remove redundancy from work that might cause complications in the future. In general, usability is a big help for enhancing efficiency around various parts of clinics including office, back office, and front desk.
Clinical templates
There is a library in the system that stores specialized and flexible clinical templates. These are helpful to users for documenting details more precisely. It also reduces the time they spend in tediously tracking down all details on different medical records. There are supplementary tools as well that enable users to more efficiently capture structured data.
Clinical alerts
Clinical alerts is a feature that facilitates the scheduling of resources and appointments. eRx feature, on the other hand, is used for easy browsing of facesheet for obtaining patient details.
Compliance with regulatory requirements
Prime Suite aids users in being compliant with regulatory requirements. To do this, users are able to receive impressive incentives through its MU stage 2 certification properties. Code mapping attributes are also helpful for making preparations for ICD 10 transition. These are all useful for ensuring accuracy in obtaining patient data. As an added safety measure, Prime Suite is equipped with EPCS (Electronic Prescribing of Controlled Substances) functions that are meant for avoiding drug diversion by providing precise prescriptions to patients. The system is also officially recognized by PCMH.