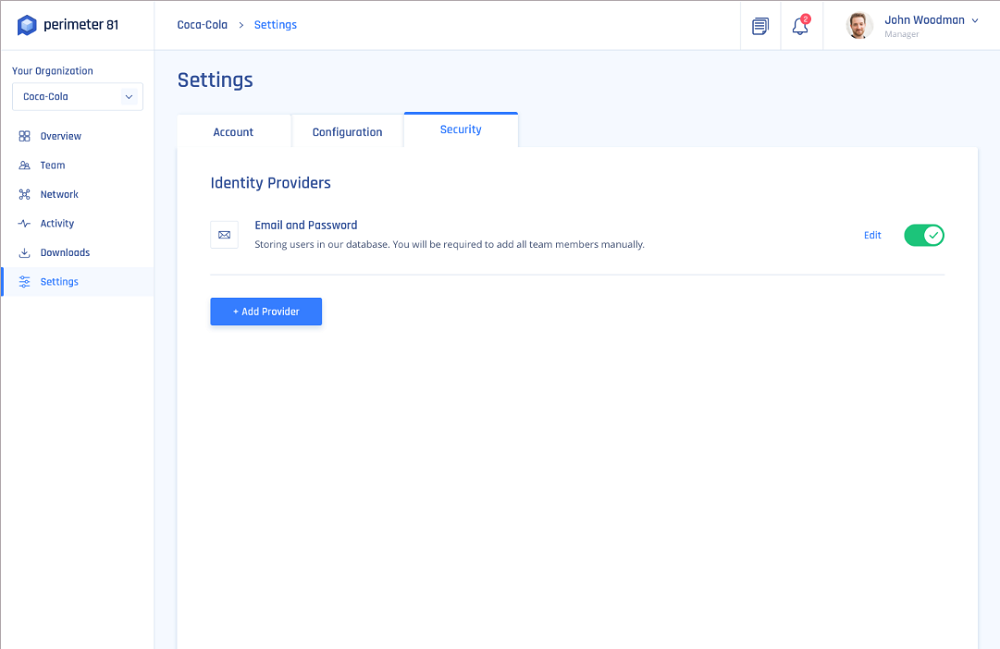 The main benefits of Perimeter 81 are its friendliness to SMBs, its protection against various cyber threats, flexibility, and offers simple pricing plans. Here are more details:
SMB-optimized
Many emerging SMBs are required to engage teams that work on the go and Perimeter 81 takes that into consideration. It understands the troubles being faced by SMB's workforce when they are relying on cloud-hosted solutions, some of which are unsecured Wi-Fi hotspots, region-based online censorship, and geo restrictions. In response to that, the VPN software fully encrypts users' network traffic with single-click applications, cloud management portal, automatic Wi-Fi security, etc. Perimeter 81 is available for use in various devices including Windows, Chromebook, Linux, Android, iOS, and Mac and also contains a single-click console for web management.
Secure
Large enterprises usually utilize a type of infrastructure that commonly faces various problems such as DDOS attacks, expensive in-office VPN concentrator, ad-hoc solutions that cannot be scaled, and limited basic firewalling. These issues are addressed by Perimeter 81 through its innovative cyber security solutions, which can be set up quickly and easily. The comprehensive management platform and SDP (Software Defined Perimeter) architecture of the software leverage the security when connecting with the entire internet, private cloud networks, data centers, SaaS, and applications.
Scalable
Perimeter 81 can support not less than 5 devices to over a hundred. This number can also be changed according to the enterprise's size. The app has more than 700 servers scattered throughout 35 locations, which gives users great connectivity speed while using it.
Cost-effective
Perimeter 81 provides users with straightforward pricing selections to choose from based on their requirements and specifications. The plans are scalable as well, which means that it grows while users business grow to match the increasingly demanding needs. Users can select from various solutions for enterprises and SMBs.