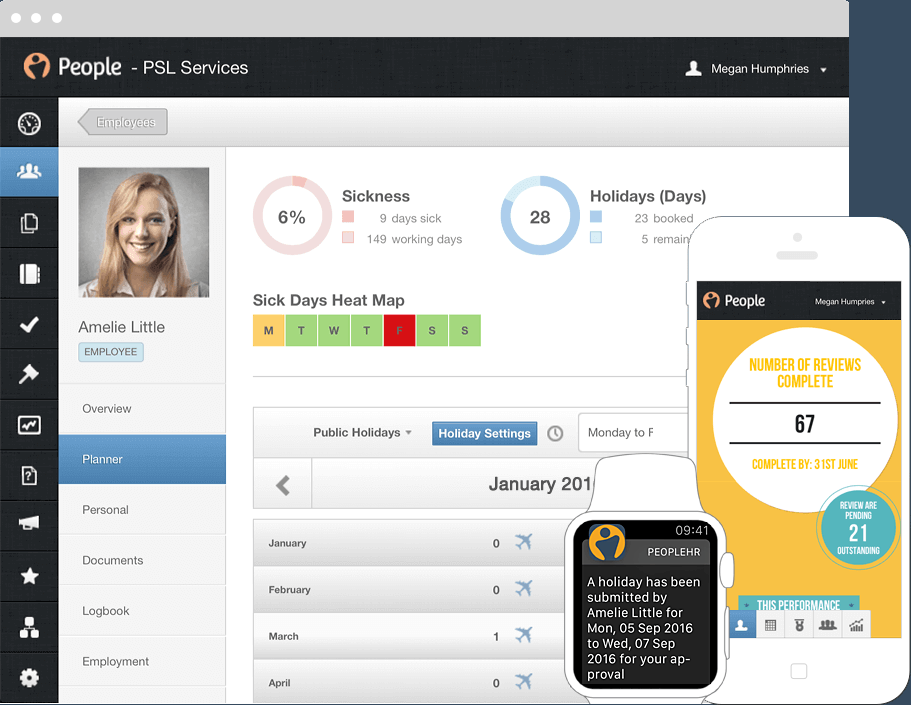 The main benefits of People HR are its stable functionalities and ease of use. Here are more details of its benefits:
People HR is a centralized hub where all key HR functions can be performed. With just a single click, you can access all information including attendance, performance evaluation, payroll records, absences, and more. This eliminates the need to exit a program to open another.
Companies can easily create an employee database by using People HR and can also add uniqueness by adding custom elements. It also allows easy editing and entering of employee records, the finding of files, and the discovery of insights for business. Unlimited storage for documents is offered for all databases created within People HR at no additional cost. Companies can also schedule and lock employees for specific dates to make sure that they are on board. The Holiday Planning and Absence Management feature allow companies to identify trends and manage attendance issues on time.