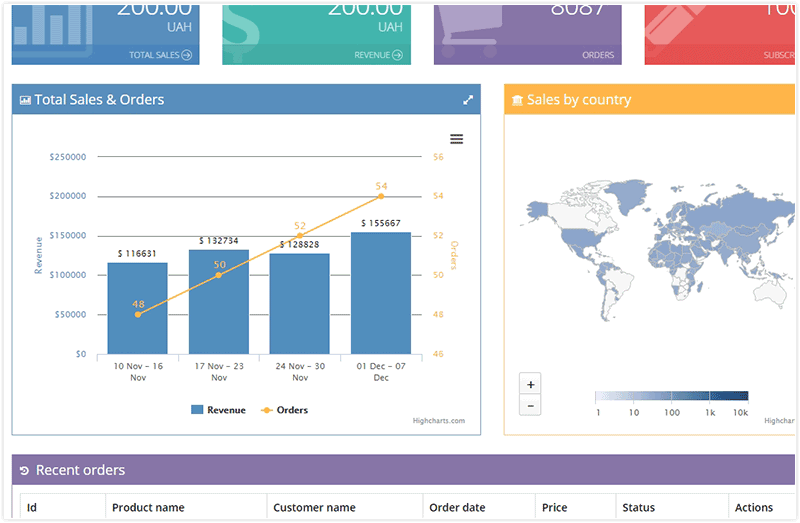 The main benefits of PayPro Global are its extensive payment options, the vast reach of audience, smart geo reporting tool and streamlined payment process. Here are more details:
Extensive payment options
The system allows users to process and accept payments from customers regardless of their location. That is because it has over 70 payment methods to choose from and it also supports more than 110 currencies. Customers will benefit from this feature as well since they will be able to pay with their preferred currency and send payment through gateways and channels of their choosing.
Reaches a vast number of audience
PayPro Global is equipped with lots of industry-leading localization services, which help businesses in massively extending their reach of target customers all throughout the globe. Despite that, with each transaction, customers will still feel a comprehensive and personalized experience.
Smart reporting tool
PayPro Global has a geo-reporting tool that enables users to aggregate information and creates a comprehensive picture of the current status of their businesses. This is organized according to different regions and countries, which allows for effective planning and implementation of campaigns and strategies.
Streamlined payment process
The system's smart Payment Cascading Tool is capable of streamlining all users' payment processes, even if they are complicated transactional procedures. This gives them the needed freedom to shift their focus on generating more income for the company. PayPro Global also features a Fraud Detection and Prevention team and systems, which add an additional layer of security for all e-commerce processes of the users.