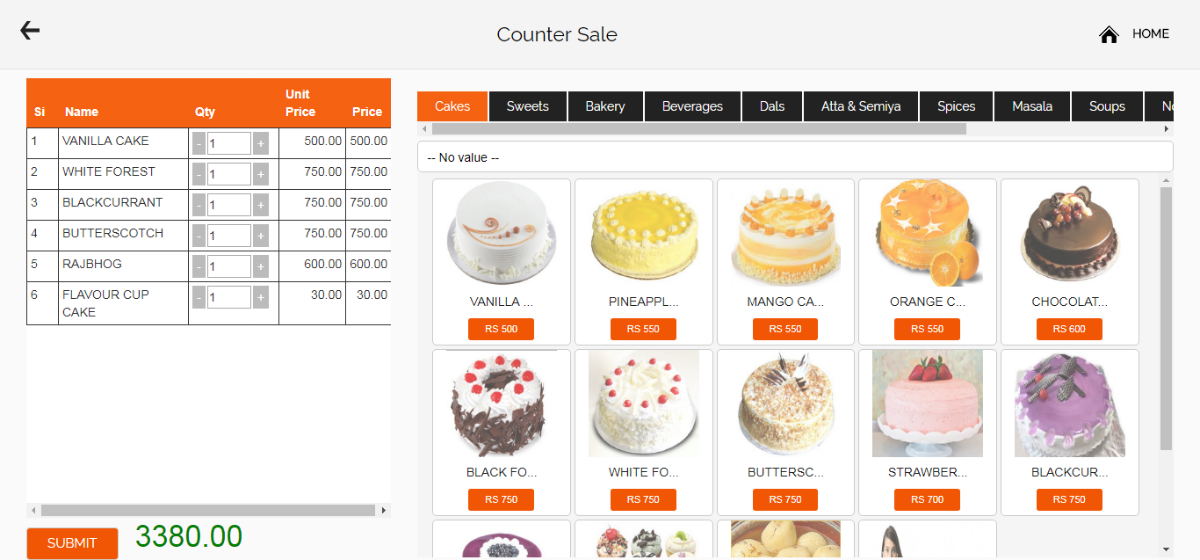 Oversee POS allows you to perform fast billing on Windows devices. You can create and edit bills effortlessly, and view pending bills. The process button can be placed at the top or bottom according to your convenience. Plus, you can auto connect Bluetooth/Wi-Fi thermal printer on entering the billing screen.
This POS system allows you to easily change product rate and invoice number. It enables you to reprint bills anytime. You can add MRP, weight, and other info that you wish to print on the bill. Search by item code or product name to quickly add it. Plus, you can apply percentage discount to both individual products and bill subtotal.
Oversee POS reviews indicate that the platform allows you to set screen resolution according to your comfort level. You can also easily export or import data backup with a single touch. Besides, you can auto save your info every day on cloud server to ensure you never lose the data.
You can add as many users as required and give permissions to each of them. On top of that, you view in-depth reports on each user. Similarly, you can add as many customers as needed under an area, and add their details such as name, address, and phone.
Easily search customers by code, area, or name. View paid amount, balance amount, payments history, and detailed orders history. Send a SMS message to the buyer after the transaction amount is paid. Finally, you can export or import consumer records by CSV file.