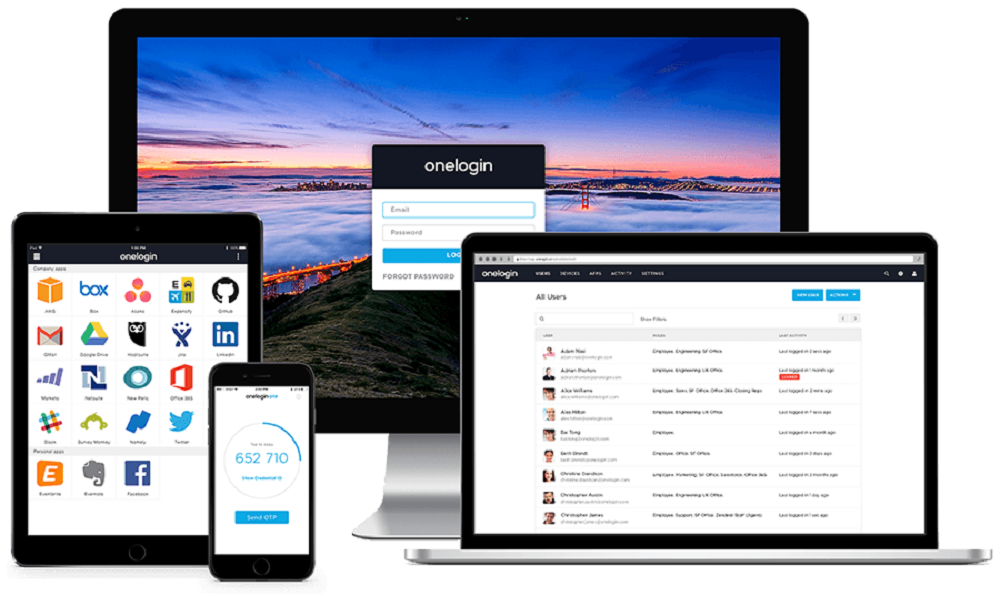 The main benefits of OneLogin are its aids in enforcing security policy within the company, a wide array of security features, reduction in expenses related to identity management, and decreased workload on IT infrastructure. Here are more details:
Security Policy Enforcement
By putting OneLogin in charge of the system, users can rest assured that their business' security policy is being strictly observed across the entire apps and devices, regardless of whether they're on-premise or cloud-based. The system provides employees with access to applications that are 100% in compliance with the policies.
A Multitude of Security Features
OneLogin guarantees the safety of all the devices on users' network. It provides businesses with secure app access and enterprise agility. This type of security is implemented all throughout the entire network and organization, including mobile devices, web apps, and corporate desktops. Admins are also given the option of restricting employee access to particular applications and implementing Multi-Factor Authentications, which add another layer of protection. Auditors can also easily produce reports about access to any application to see who accessed what app. They are also given the time and date of when the action happened.
Reduced Expenses
While identity management is being improved upon, the expenses related to the process are reduced as well. OneLogin moves all access and identity management to the cloud which saves a lot of money that would have been used on operational and infrastructure costs. Expenses on directory integration are also reduced since every user profile details are migrated to the cloud.
Reduction in IT Infrastructure's Workload
OneLogin reduces the stress and workload on the users' IT infrastructure by eliminating the need for shadow IT policing, username and password reset, and provisioning projects. The system also simplifies and automates legacy identity management integration. Furthermore, OneLogin also authorizes users to perform self-service management of account and password information.