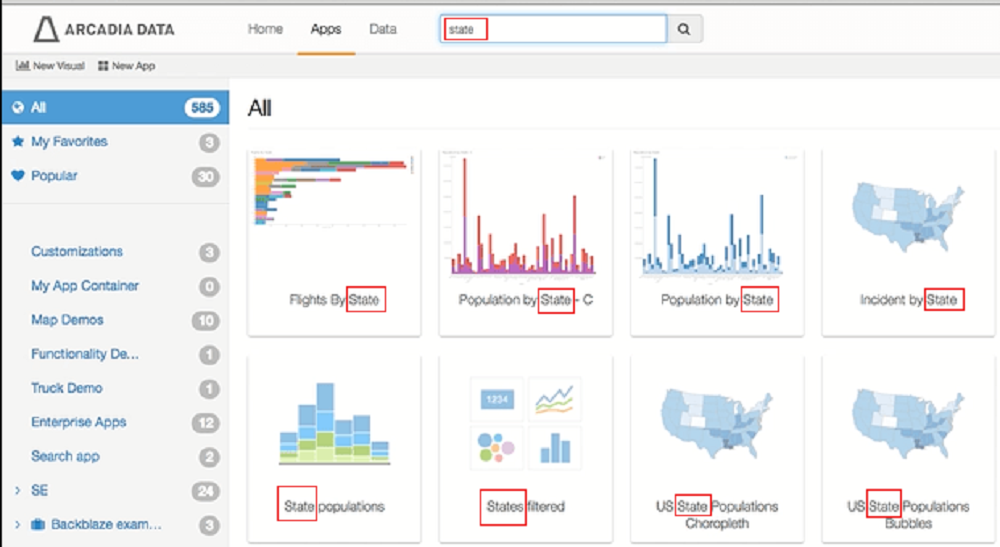 The main benefits of Arcadia Data are the reduction in the complexity of how big data is analyzed, more in-depth insights gained from data, and the web-based interface that allows for easy creation of apps and dashboards. Here are more details:
Reduced complexity in big data analysis
Arcadia Data provides a modern approach to data analytics and business intelligence by offering tools that are beyond the typical data warehouse solutions. Thanks to this, complexity related to the analysis of big data are reduced while providing live streaming visualizations with granular and time-based filters. This means that users are able to pull the most updated data using any time window from various streaming sources, without the need for a manual poll. There will be instant visuals as well to provide recommendations regarding big data sets in real time. The recommendation engine is created right in the platform which offers side by side comparisons on real-time data.
Deeper insights 
Businesses are able to gain deeper insights through the power of direct in clusters without the need to move data. This results in the reduction of administration and system costs while also inheriting native security privileges in Apache Hadoop and cloud platforms.
Easy creation of dashboards and apps
Arcadia Data has point and click visual web-based interface, which makes it easier for users to create dashboards and applications even without coding experience. They can choose from a library with more than 25 visual types such as time-series, correlation analyses, and advanced analytics. Users are also able to directly link with numerous data stores, such as relational, real-time NoSQL. Option for extending visuals from other libraries like D3 is also given as well.