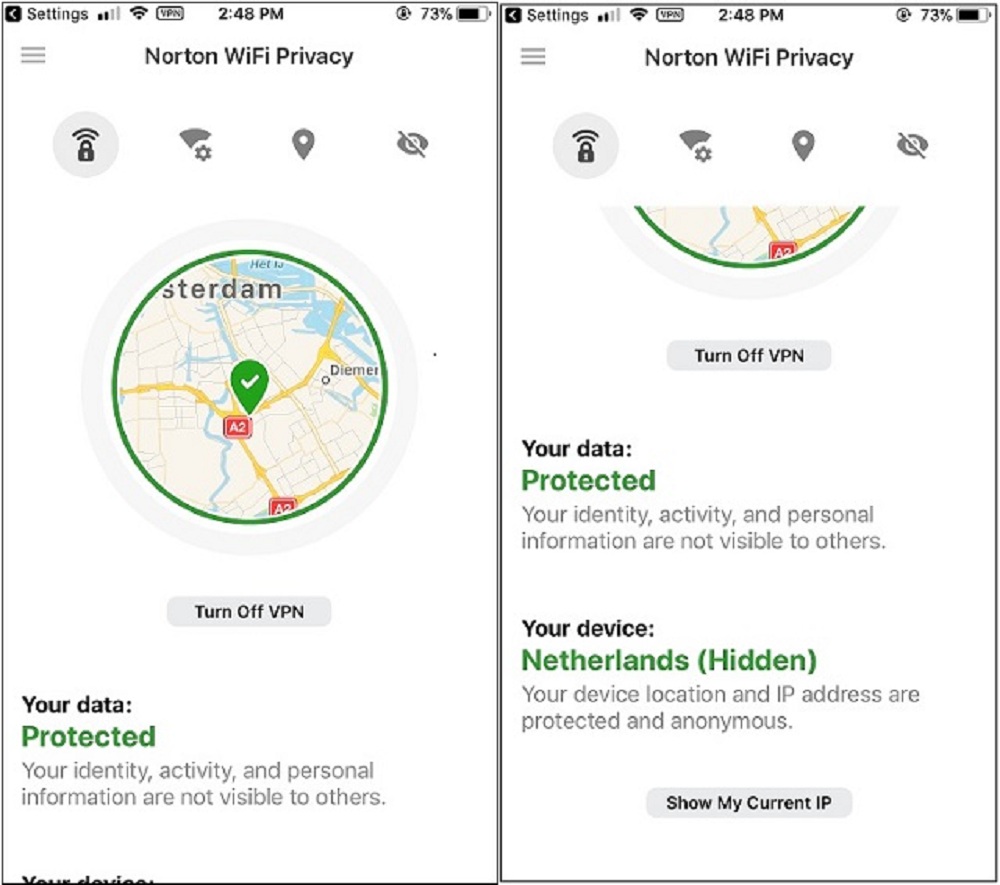 The main benefits of Norton WiFi Privacy are its highly encrypted connections, total incognito browsing, unlocked regional content, and ad blocking. Here are more details:
High-level encryption
Regardless whether they're in an unsecured connection or in a public network, users wouldn't have to worry about their security while doing their online activities. That is because Norton WiFi Privacy uses the same type of encryption technologies on every private data as the strictest banks do,  which assures users that they are not maliciously or illegally being spied on.
Anonymous browsing
The software is designed to provide security and protection to the users at all times while conducting their online activities. For that reason, Norton WiFi Privacy does not store any information regarding the apps used or websites visited. A complete no-log rule is implemented, which means locations, activities, etc. remain unknown.
Access to region-locked content
Norton WiFi Privacy can handle fast internet speeds. which means that users are able to connect with their favorite content without a problem. Furthermore, it also offers an option for users to change their current location easily. This allows them to bypass the content locking rules that are being implemented by some websites. Thanks to this, users are able to truly enjoy unhindered access to their favorite apps and websites.
Ad blocking
Online ads can slow down loading times, or worse, make redirects and other troublesome actions. To protect against that, Norton WiFi Privacy sports an ad blocking technology that empowers users to enjoy their leisure or work time on the internet, free from the annoyance brought by ads.