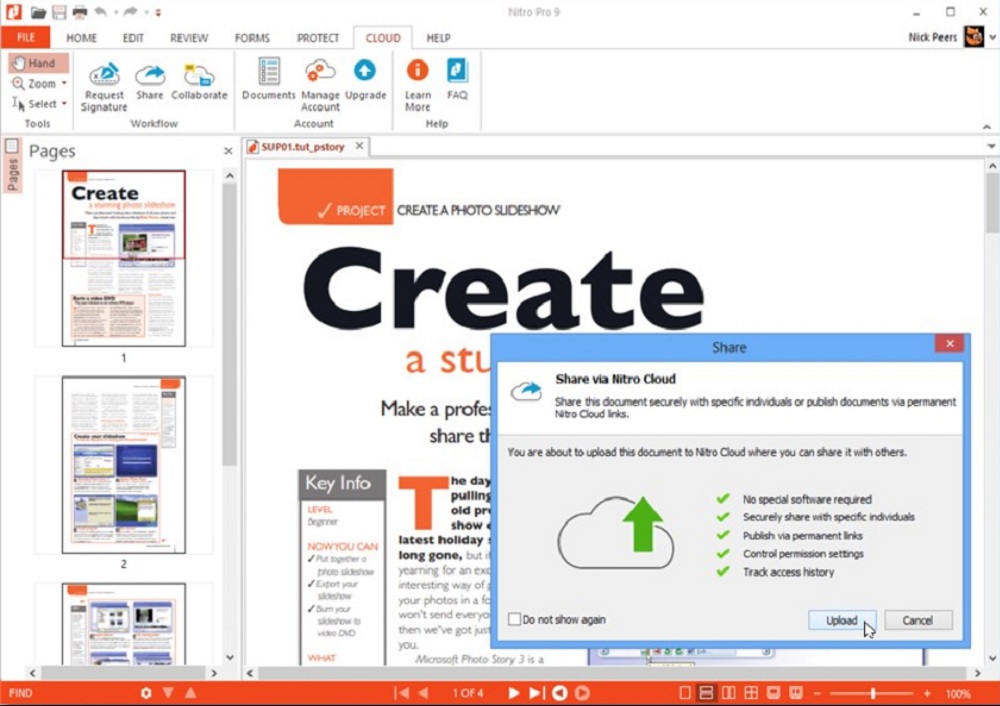 The main benefits of Nitro Cloud are its capability to allow the signing and sharing of documents online in a fast, easy, and secure way and its PDF creation and conversion functionality. Here are more details:
Fast, easy, and secure signing and sharing of online documents
Nitro Cloud has been a popular digital signature software as of late. This is not surprising since it provides an easy way to affix signatures to documents and certify them. It also ensures that confidential information is safe and secure. Reviewing and sharing of documents can be done effortlessly and comes with notifications and audit trails. All these functionalities accelerate the workflows of businesses and allow them to obtain relevant insights from the data and documents shared, which is useful in making smarter business decisions.
Can create and convert PDF
Nitro Cloud is capable of creating an industry-grade PDF file that is perfectly compatible with the Adobe Acrobat and is viewable in any other device with a PDF reader. The process is very easy as well and it supports conversion of any PDF documents into Excel, Word, PowerPoint and Outlook files. Users are also able to directly create PDF files from Office.