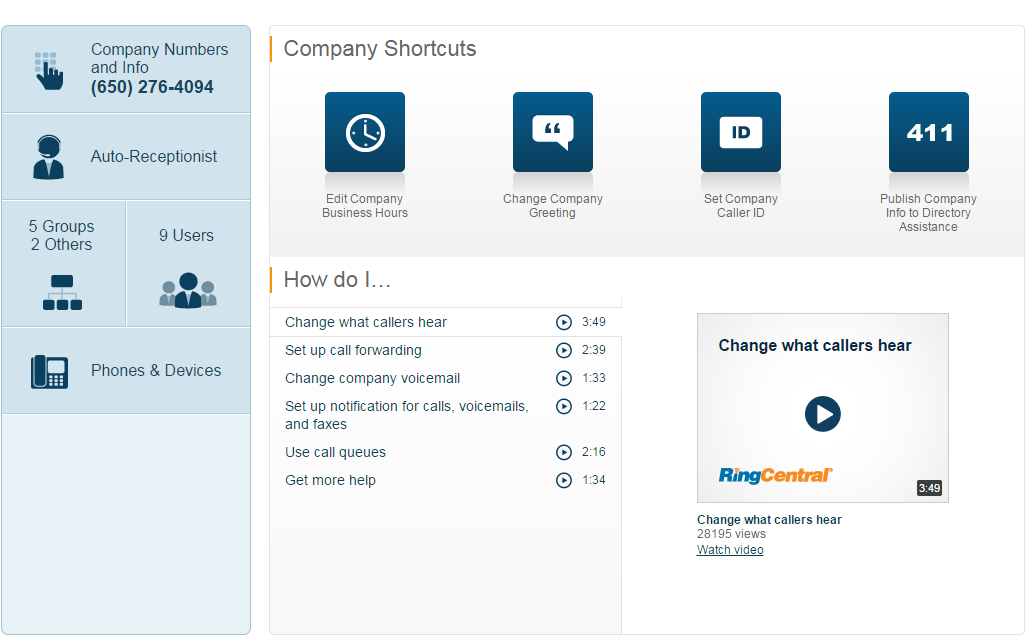 The main benefits of RingCentral Contact Center are its intuitive interface, flexibility, and scalability. Here are more details:
RingCentral Contact Center can be used by different organizations of different kinds and sizes. Its interface is scalable and highly intuitive. Additionally, it is also very flexible to the point where it can be tailored to the specific requirements of an organization. RingCentral allows users to consolidate their customer engagement channels into one powerful hub. This single unified platform allows organizations to deploy representatives to engage with customers through different channels including SMS, social media, email, and voice calls. This eliminates the need to jump from one communication system to the next. Everything is located in one powerful suite.
Furthermore, RingCentral Contact Center is premised by keeping communication lines safe and secure. Because of such, it is fitted with a downtime management feature that switches from one channel to the next available one to keep communications continuous. It can automatically switch to cellular voice and data networks should internet connection gets bumpy. With such, the company guarantees that users will experience 99.99% uptime.
Another useful feature is the skill-based routing. The suite can be configured to choose which representative to assign to a particular client based on skills and performance. This ensures that the right particular person gets the right particular job in real-time. This allows for further personalization of service as well; this is something important in establishing rapport and can increase a good reputation. Also, representatives are given many different tools to improve their interactions. One of which is the integrated CRM features that allow them to pull up the right information at the most opportune time. If there are no agents available, there is also an interactive voice response feature that allows for self-service. For various reasons that agents are not available, you will still be able to keep communications with clients going. On top of this, the suite enables you to configure extensions and manage forwarding, blocking and routing. This allows auto call attendants to customize communication flow according to the dynamic nature of the business.
All of these are monitored in real-time. Supervisors are given real-time reports and access to information via intuitive dashboards. These dashboards too are fitted with tracking and analytics tools. This helps them determine how to go about communications, optimize workflows, and resolve issues better. Overall, this gives them the chance to gain actionable insights to improve communications performance.
The RingCentral Contact Center interface is very user-friendly for the number of features and capabilities it makes available. There is no need for formal training much more consulting technicians and experts to set the system up or implement it. Both novice and advanced users will make an easy transition from the conventional contact center setup to RingCentral's enterprise-grade modern system. The suite is also integrated with much built-in and third-party software including Salesforce, Microsoft, Zendesk, and Dropbox.