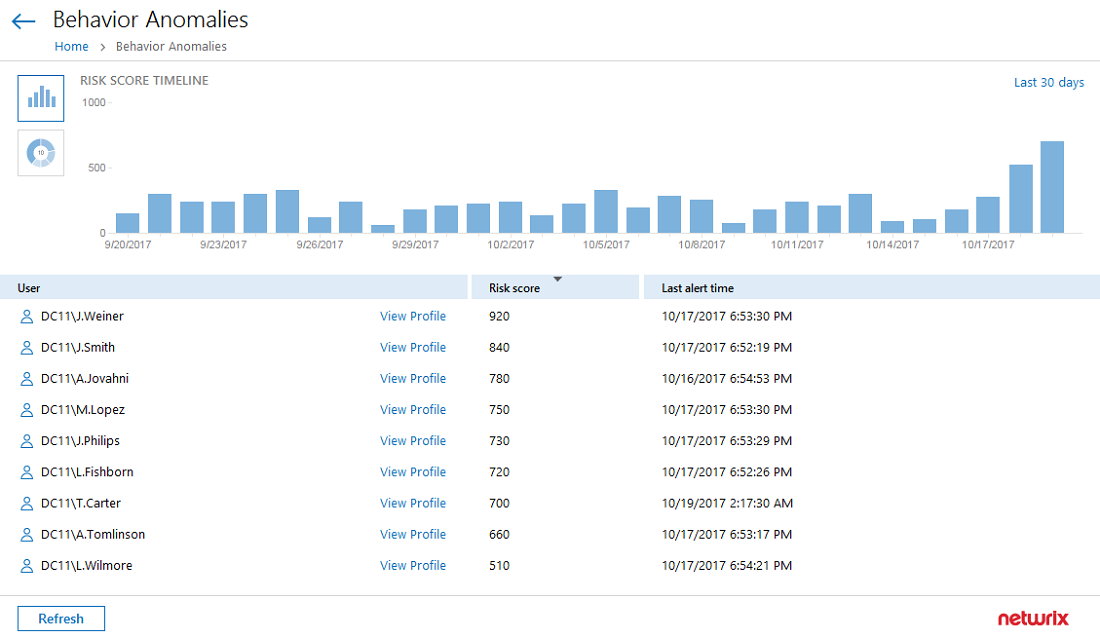 The main benefits of Netwrix Auditor are its ability to detect insider threats, user activity and behavior report, protection against ransomware attacks, and boosted productivity of the IT department. Here are more details:
Detect threats
Netwrix Auditor has various functionalities that enable users to detect threats inside their system. One of the said functionalities is the user activity and behavior monitoring that is capable of determining if users are using dummy accounts to hide their identities. The visibility platform, on the other hand, detects users that are trying to make various changes to files servers or system configurations as well as those that are trying to access critical information. Hence, the platform is capable of monitoring suspicious user activity or uncommon user behavior that could result in security issues such as identity theft, data exfiltration, and data breach.
User monitoring report
When monitoring user activity and behavior, a detailed report is generated. It shows the specific users who accessed or changed files or settings, together with the date and time of the access or change. It also shows which specific settings or files were accessed or changed.
Prevent ransomware attacks
With Netwrix Auditor, ransomware, a malicious app or software that prevent access to data or a person that threatens others to broadcast their sensitive information unless a ransom is paid, can be detected or thwarted. Using the system's powerful reporting of user behavior and activity, ransomware attacks can be prevented.
Increase IT department productivity
Netwrix Auditor can enhance the productivity of the IT departments by automating and simplifying their tasks and operations, giving them more time to work the more critical jobs. IT departments also received reports, data, and alerts from the system that is formatted in a way where troubleshooting issues are made easy. There are also options for choosing certain user activities that the system would send them. And since filters can be applied to reports and Netwrix doesn't flood them with irrelevant data, it's also possible for them to conduct investigations regarding the issues.