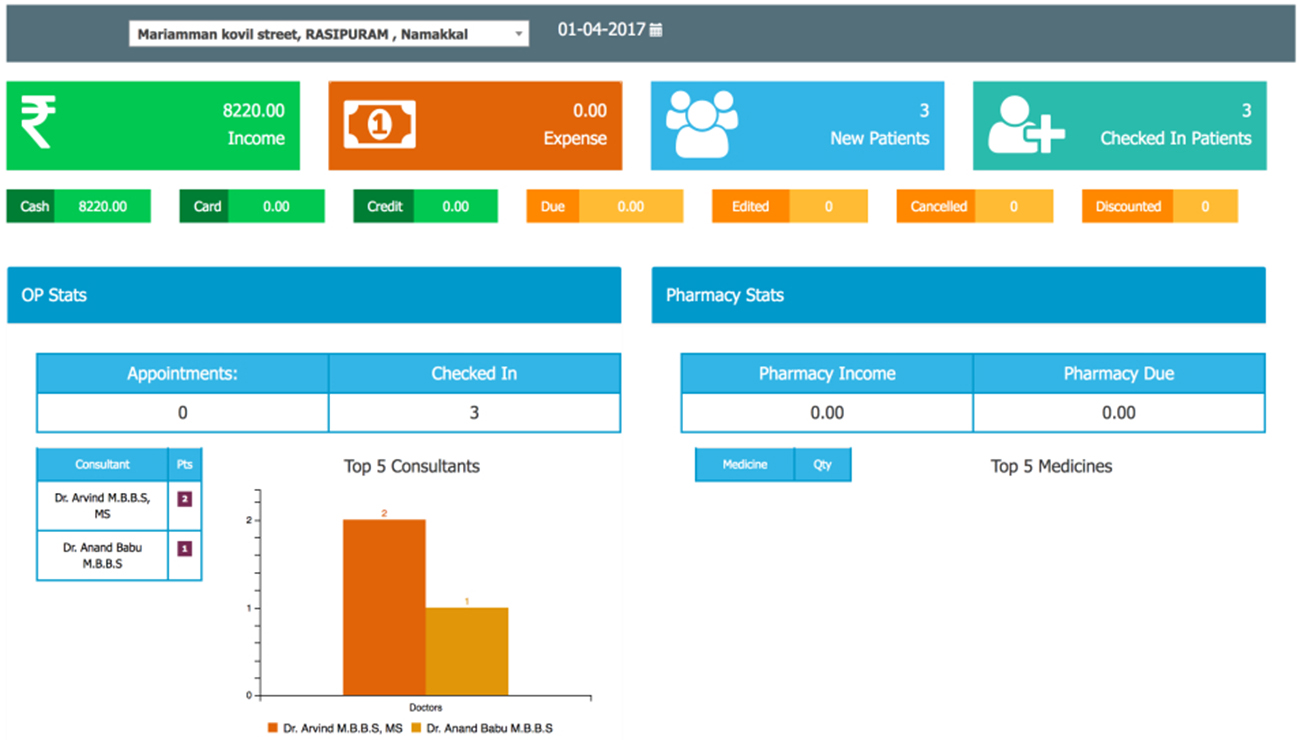 The main benefits of MocDoc HMS are it automates processes related to the administration of in-patients and out-patients, allows healthcare stakeholders to monitor and handle medical supply inventories, generates lab reports using configurable templates, and sends smart notifications to healthcare providers. The following provides you with an overview of how MocDoc HMS can optimize your hospital operations:
Automated In-Patient & Out-Patient Administration
With MocDoc HMS, processes and tasks that are related to the administration of in-patients and out-patients are now automated. The application allows users to quickly produce visual case sheets and automatically fill them out with patient data during future visits. It also has a portal where patients can schedule a visit or appointment online on their own.
When it comes to managing in-patients, MocDoc HMS enables you to manage beds that were occupied by in-patients to be instantly prepared for maintenance activities in a visual way. This is to ensure that clean and safe beds are always available for incoming patients. MocDoc HMS makes the process of generating and sending out invoices for out-patients that have healthcare insurance plans a breeze as well.
Pharmacy Management
The hospital management application provides a pharmacy management capability that permits users to make sure their hospital has sufficient stocks of medicines and medical supplies. It gives them the ability to set their own stock levels that determine when they are supposed to make requisitions and re-order medical supplies.
Laboratory Reports and Notifications
MocDoc HMS offers features that tackle the laboratory management needs of hospitals. For example, the application supports the creation of lab reports from templates. Users can configure these lab report templates to match the specific needs and requirements of different doctors. In addition, notifications about the status and availability of test results are delivered to them via email or text.