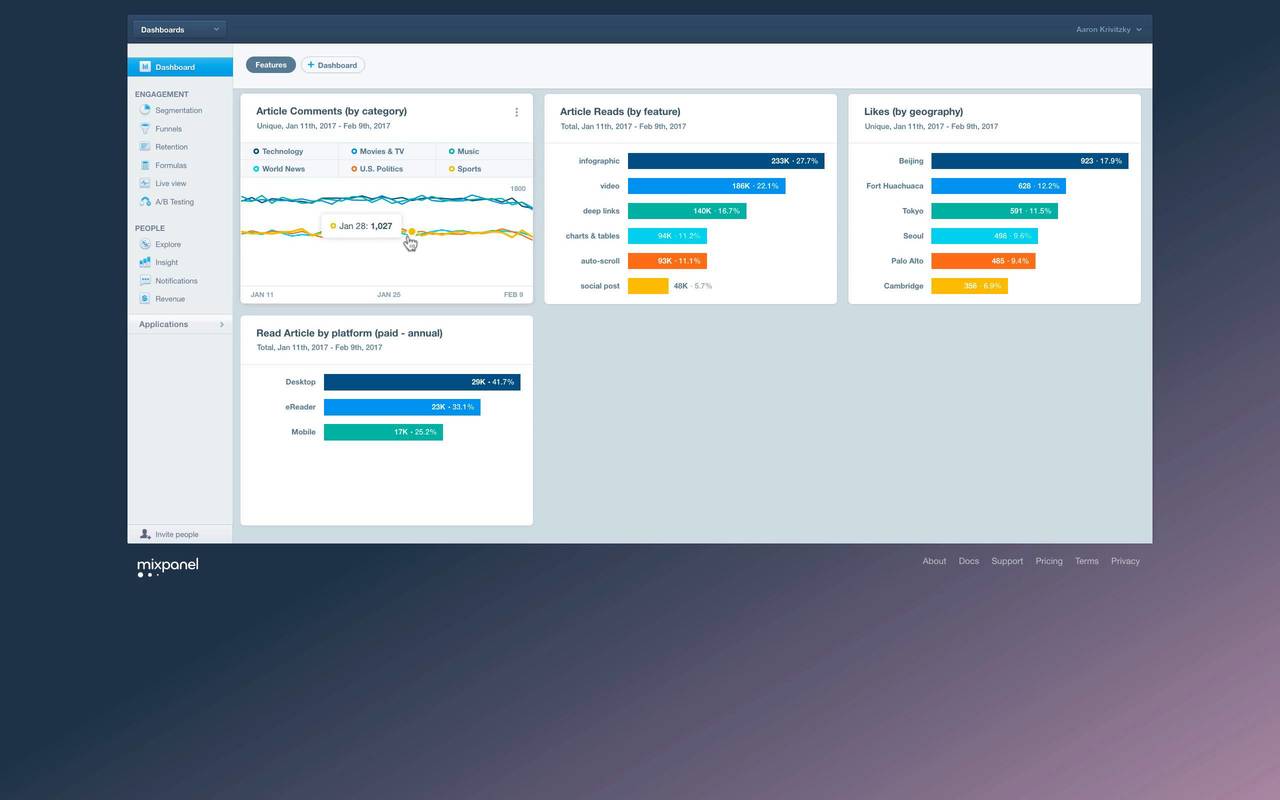 The main benefits of Mixpanel are its consistent and accurate customer behavior analytics for both web and mobile applications. Specifically, here are the advantages users can expect from the system:
Easy-to-Digest Analytics
Mixpanel provides reliable data analytics and presents them in a comprehensive yet easy-to-understand manner for common users. Regardless if it's an iOS, Android, or a web-based app, users are capable of measuring actions easily with information being presented to them.
Simple Interface
The platform offers a simple interface that lets users dig in and unearth how people react to their app. Hence, they're given a closer view of how people utilize their app while giving users insight on they can further improve their product.
Event Tracking
Mixpanel is a software that re-defines what tracking is about. Instead of making an assessment or recording clicks and page views, the tool gauges the app of the user according to events. Mixpanel has been widely used by businesses to keep track of events, discover new trends, and generate sales funnels.
Targeted Data Collation
Compared to other analytics service platforms, Mixpanel is more targeted. Data delivered by the tool offers an unlimited number of possibilities. The platform can collate billions of insights and events which can help users improve their products according to the actions of their customers.