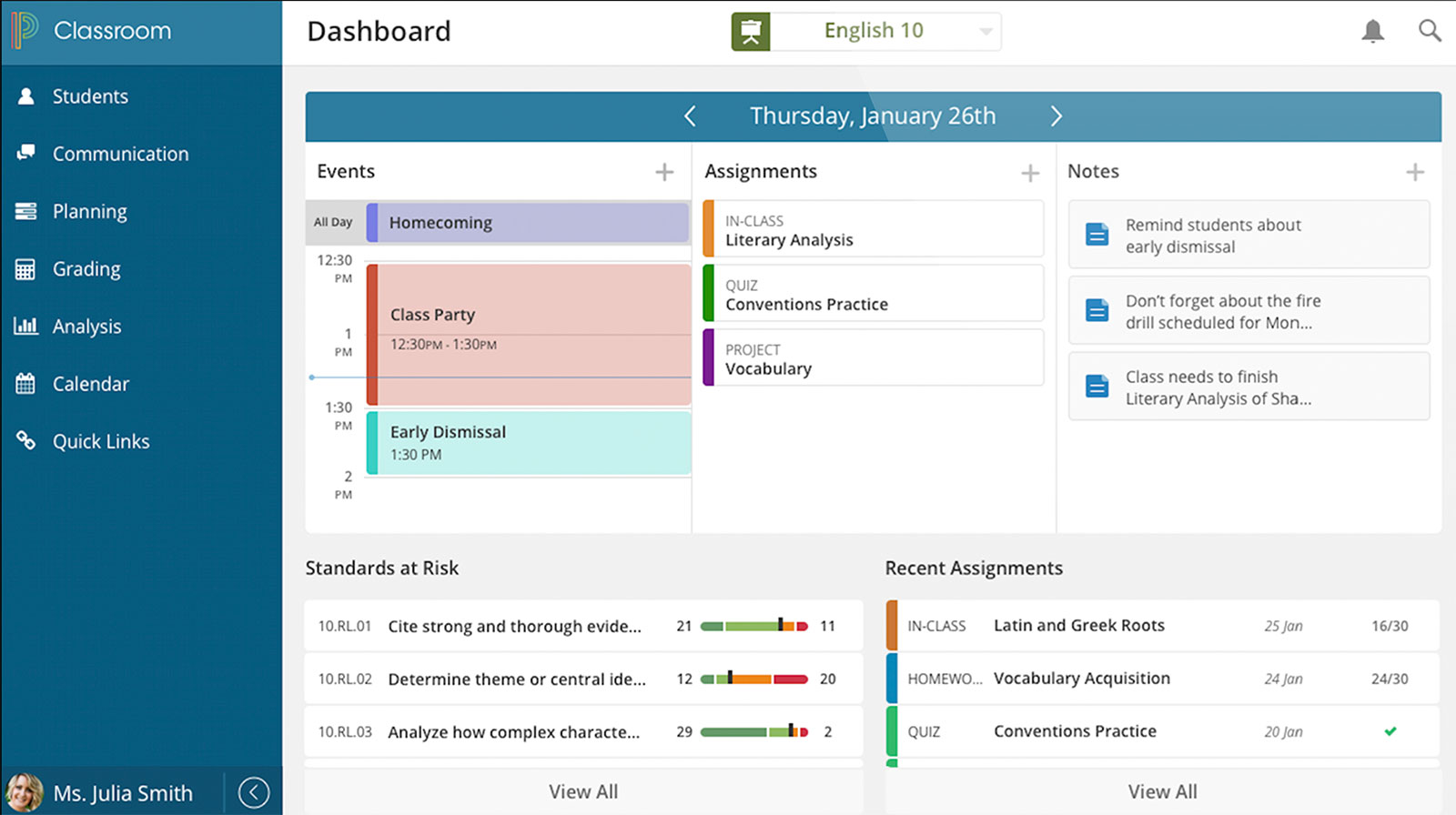 The main benefits of PowerSchool are simplifying online education, automating tasks, eliminating time-consuming admin tasks, and empowering teachers and administrators in managing students and classrooms. Read on to know more about PowerSchool's benefits.
PowerSchool offers an intuitive and clean interface as well as resources and functionalities to assist teachers and school admins organize students, classrooms, and grades. Also, the daily operations related to students' data is easily managed, regardless of the size of the institution. It contains a customizable interface that allows extended SIS functions with the help of independent software vendor (ISV) apps.
Analytics is also offered by PowerSchool. It has a longitudinal data system created to assist teachers in making data-driven decisions regarding curriculum, instructions, and developments. Comparative analysis and visual illustrations of the continuing academic performance intervention data, state data, and attendance data offers insights so your administrators can make intelligent decisions. With this software, educators are helped in addressing those areas that require extra support not only for teachers but for students as well while helping everyone determine weak areas in the classroom, the school, and the district.
PowerSchool also has another component called Learning. This component allows educators to concentrate on teaching while spending a little time to manage grading papers and assignments or tracking down students' homework. As a cloud-hosted classroom collaboration and education management software, PowerSchool empowers educators with student interaction in and out of the school in real-time. And this results in collaborative and social learning. Educators can rapidly establish and offer engaging and compelling contents with embedded lessons, provide feedback electronically, and receive digital documents from students easily.