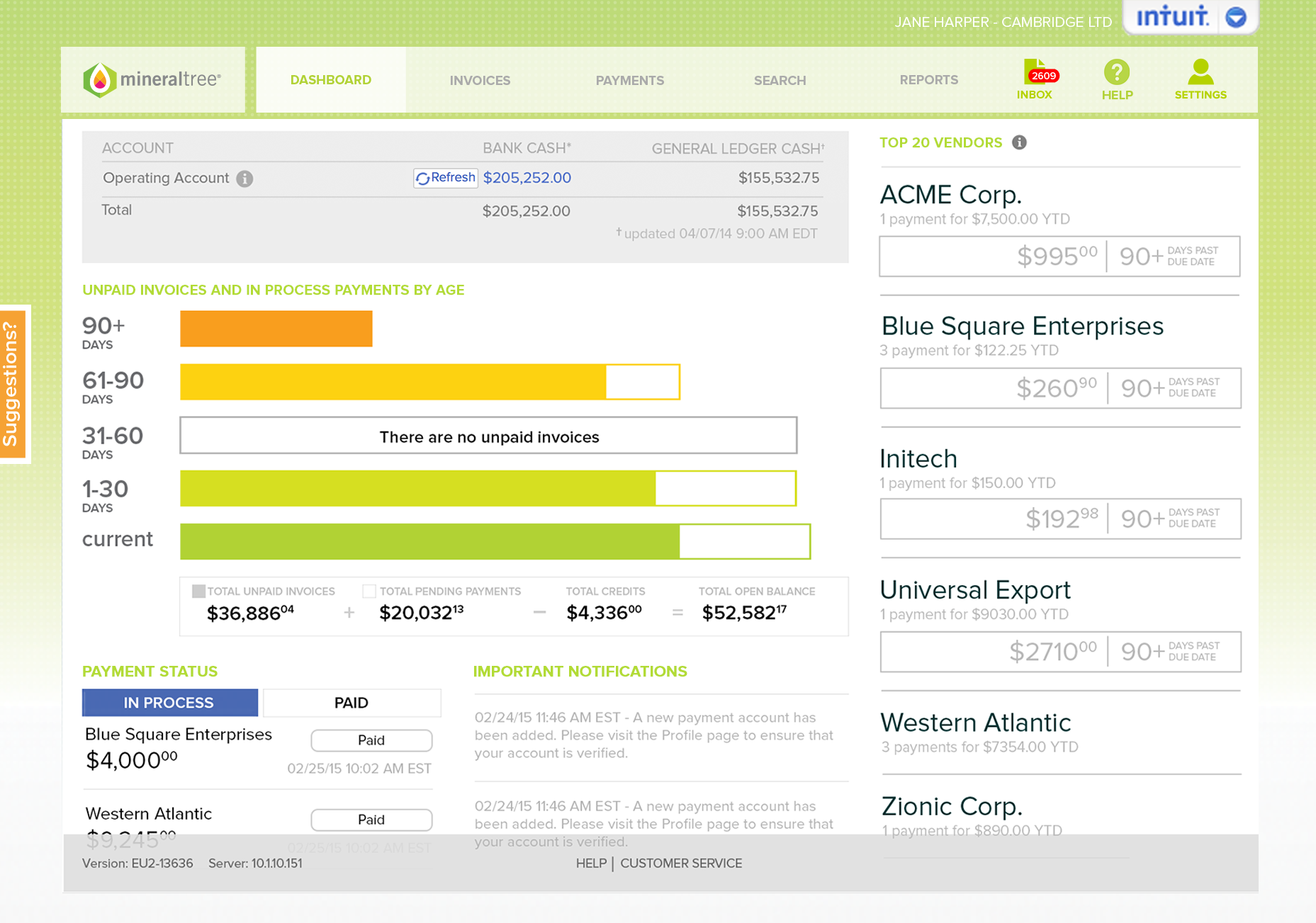 The main benefits of MineralTree are its automated payment and invoicing features that are of significant help for small and medium-scale businesses. Specifically, here are the advantages users can expect from the system:
Invoice Scanning
The platform has an Invoice-to-Pay feature that lets users scan their invoices in bulk and converting them to PDF files for easy access later. Invoice documents can be linked with invoice information and they can easily be posted back to the user's accounting application.
The functionality lets users email and uploads documents or it allows their vendors to email their invoice to them. These can be done while integrating MineralTree to the user's current accounting software.
Invoice Endorsement
Approvals can be endorsed the proper way either by the name of the vendor or invoice data. Businesses can curb waiting for approvals as the platform can accomplish this with a single button click. Invoice approvals for all invoices or selected invoices can be managed before payments are made.
Mobile Integration
MineralTree has mobile integration which lets users utilize their mobile device to seamlessly schedule, review, and authorize payments whenever and wherever.
Robust Security
The platform lets users authorize multiple or single payments. It deploys a two-factor payment verification process that adds an extra security layer to prevent fake or unauthorized transactions. The advanced security functionality sends authorized checks and ACH payment information straight to the user's bank.
Payments will no longer undergo clearing or settlement accounts as they are recorded automatically to the user's existing accounting system.