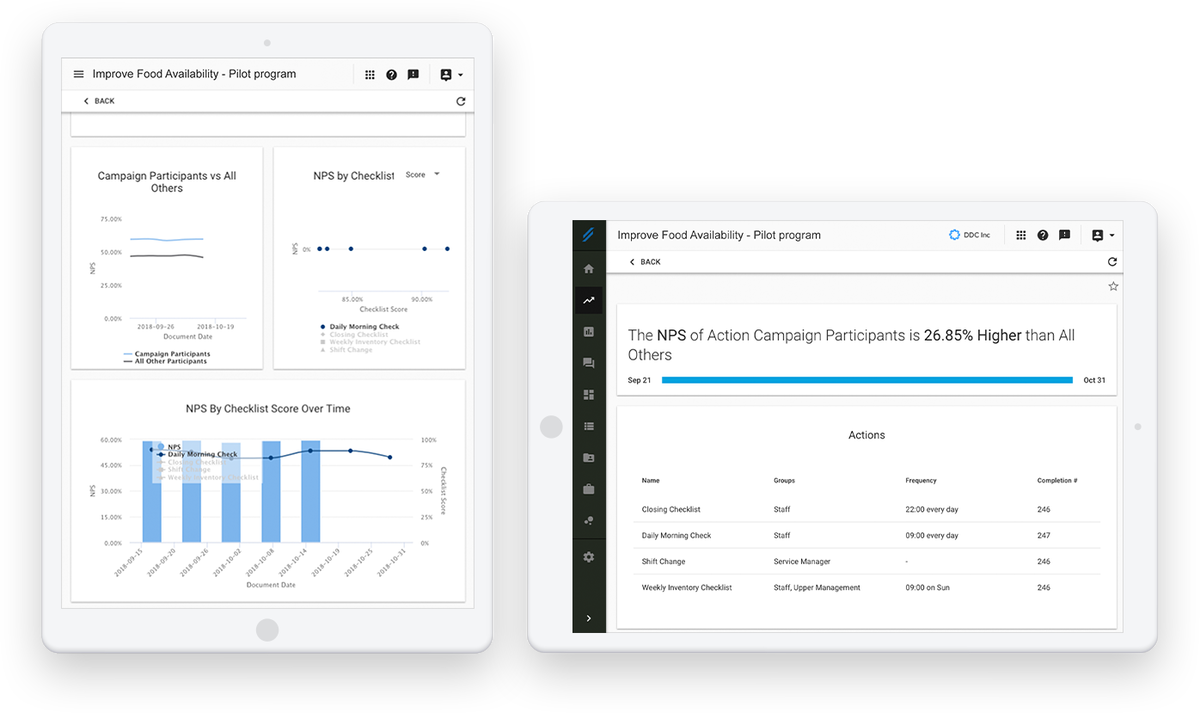 The main benefits of LiaCX are, it improves customer experience, targeted campaigns, survey response threshold allowing instant follow-up action to negative feedback, and real-time customer data. Here are more details:
Improve Customer Experience
LiaCX provides a range of tools that helps users listen to their customers. Mystery shopping, customer satisfaction as well as NPS surveys, data import, and many more are available which users can utilize to listen, interpret, and take necessary actions on the acquired data. The platform will help you discover the pain points of your service and find ways to deliver great customer experience. Furthermore, case management tools are also offered to help you instantly rescue customers that are unhappy with the service.
Action Campaigns
LiaCX offers Action Campaigns that enable clients to create targeted campaigns to make particular areas of the customer experience better, assign specific tasks or actions to the staff at different levels across the business and at various frequencies, and verify whether or not tasks were finished through integrated photo capture and mobile checklist. In addition, this tool allows users to measure the effect of each action on particular business metrics and collect real-time valuable customer feedback.
Survey Response Thresholds
The platform's survey response thresholds automatically trigger rescue plans for unhappy customers and send notifications via email each time the system detects negative feedback. This ensures that unsatisfied customers and negative experiences are followed-up with instantly. With this capability, your team can close the loop on each customer interaction.
Collect Real-Time Customer Data
Intouch Insight allows users to collect real-time customer data through its brand and location-level dashboards, fast gauging NPS, as well as filtering tools. The dashboards help users comprehend the key drivers of customer dissatisfaction and satisfaction, compare the performance of the business over time, and set goals. The platform also helps users measure NPS and see the level of customer satisfaction in real-time. The filtering capability, on the other hand, allows users to view survey answers based on location, question, date, attributes, etc.