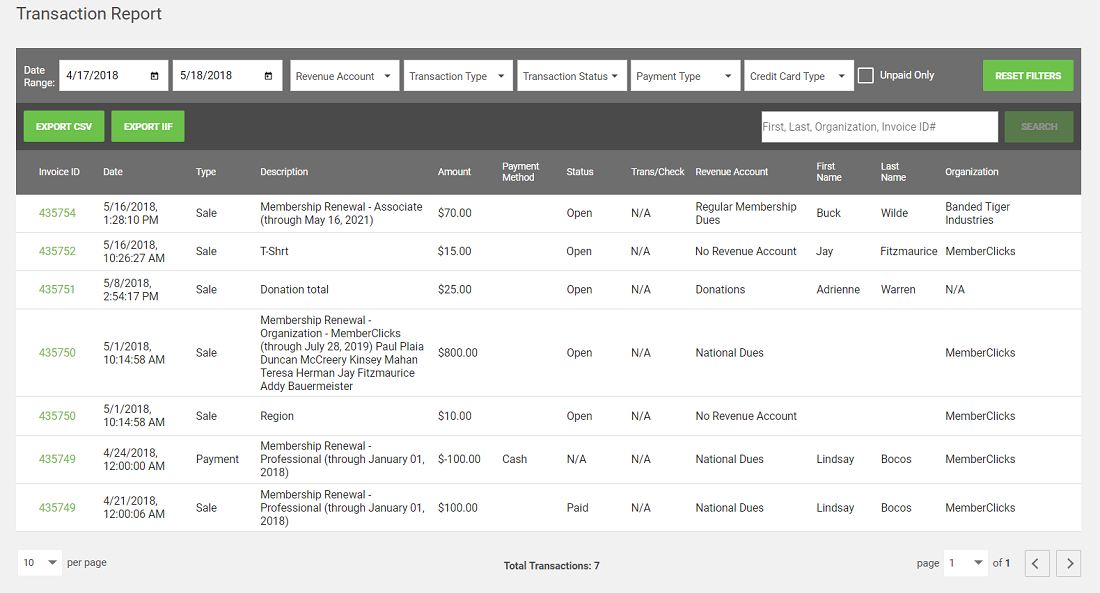 The main benefits of MemberClicks are its membership engagement, social networking and communication functionalities, powerful member directory, several different community features, organizational and individual membership management capability, customization and automation capabilities, and marketing tools. Here are more details:
Social Networking and Communication Functionalities
MemberClicks comes with private networking capability that enables members to make peer-to-peer connections and quickly share photos and files with interested groups through user-created circles.
Member Directory
Another incredible thing about MemberClicks is its powerful, searchable online member directory equipped with many different levels of specific group-based, password-protected or public access. Visitors can look for particular members through zip code or address to discover local providers. With this capability, members can be constantly updated whenever their connections create posts and are able to send e-list messages through an activity stream.
Several Different Community Features
MemberClicks also supports user's community events. It is equipped with a variety of community tools such as a customizable event calendar with event list display, visual calendar display, and custom event detail pages that users can utilize to categorize and market their events. It also allows you to host your own blog and integrate it with your database and site so you can give your audience different levels of access as well as choices when it comes to moderating, commenting, and tagging posts.
Organizational and Individual Membership Management Capability
Furthermore, the platform has the capability to handle both individual and organizational membership types. It also makes the process of managing the entire membership from a centralized platform more convenient by linking the organization member profiles to individual member profiles. Additionally, users can appoint key contacts who can update, remove, or add profiles linked to an organization profile and monitor the activities of individual profiles.
Customization and Automation
MemberClicks allows users to instantly include dues payment feature to any existing or new website so the process of dues renewal for all members will be automated. With this capability, members can also automatically renew their membership or sign up, update member status, or leave them pending until they are verified and approved. Renewals can be a one-click process and be done via member profiles, websites, or email.
Marketing Tools
Lastly, the software offers marketing capabilities such as email tool that allows users to communicate with a specific group or with the entire database with ease. Integrated email marketing functionalities are also available which can be used to contact members in just a few clicks, schedule message deliveries, send broadcast or personalized target emails and track read and bounce rate, message history, and other statistics through detailed reports.