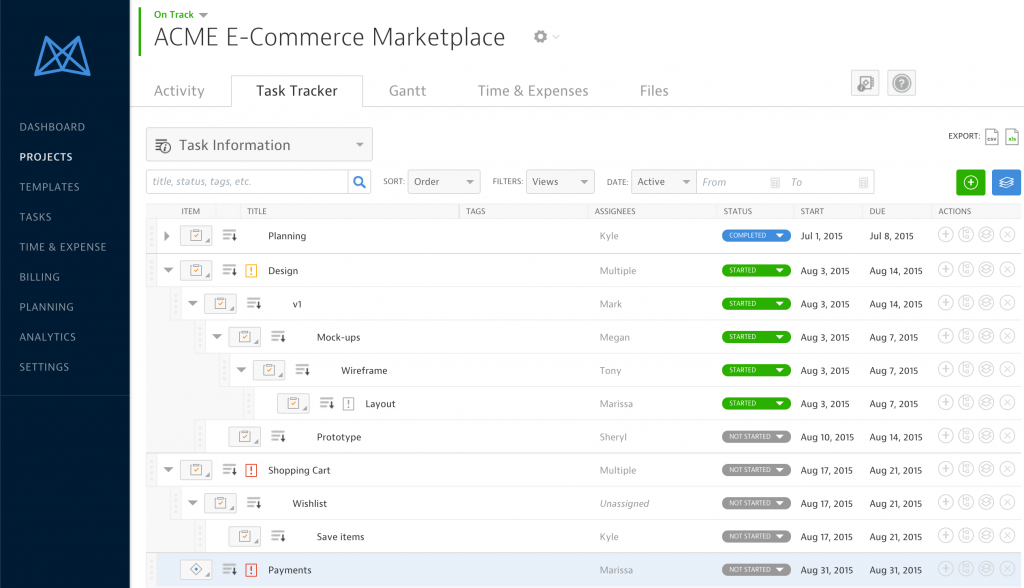 The main benefits of Mavenlink are providing users with a complete operational view, unifying projects and financials, optimizing project management, and connecting projects with people. Read on to learn more of its advantages.
If there's one recurring benefit you'll notice in many Mavenlink reviews, it is that you can manage and organize all your projects on schedule, and plan and delegate tasks effectively. It offers robust cross-platform functionality that allows you to easily post, share, and receive project updates in real time, thanks to which you can keep all your team members in the loop.
An important feature is an advanced search. All data is stored neatly in a centralized, accessible database. Your employees can quickly locate the messages and files they need without having to read all the emails to get what they are looking for.
Similar to conversations, Mavenlink also tracks resources and assets which enables you to know your company's key indicators and margins at any given point of time. On top of that, the app tracks time for all tasks and expenses. Plus, it is easy to import and export data into and out of the system as it integrates seamlessly with widely used business solutions.
Finally, the vendor offers flexible pricing packages that make the app affordable for companies of any size and in any industry. You need not to worry about recurrent costs as all the features come bundled with the initial package cost. You can also check out this Mavenlink review for a more detailed list of benefits.