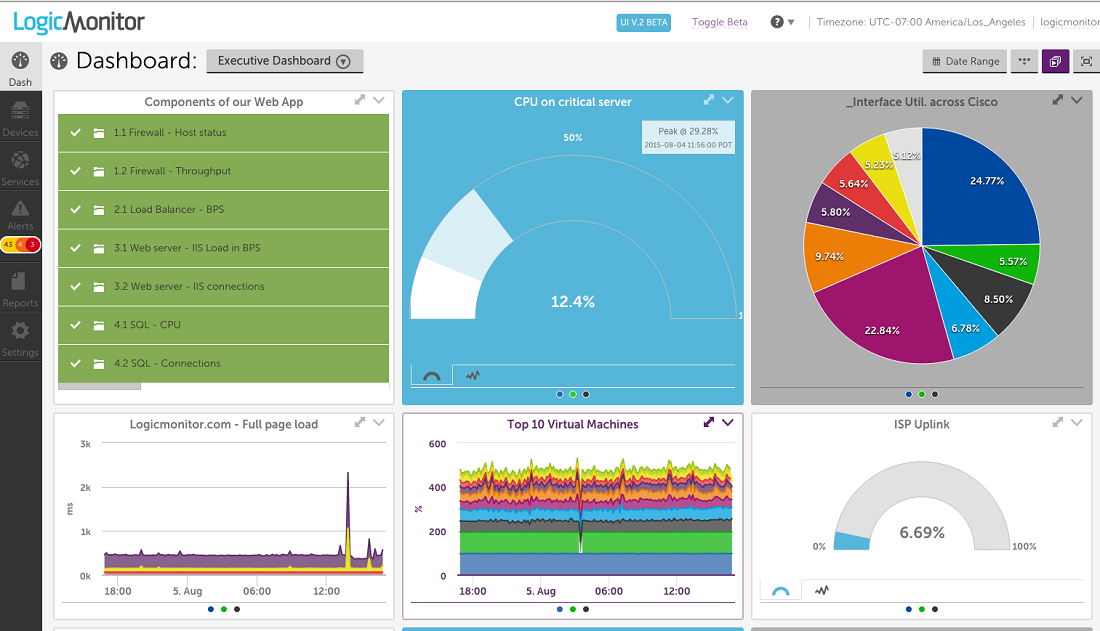 The benefits of LogicMonitor are wide coverage of devices and its capability to make the life of IT operators simpler. Here are more details:
Comprehensive tracking solution
The system provides comprehensive coverage of devices, which means your company needs only a single solution to keep track of all your IT assets. It can effectively monitor your whole infrastructure with a unified platform, allowing you to track its performance and ensure that the services it performs are at an optimal level.
Simplifies some tasks for IT operations
LogicMonitor is equipped with ActiveDiscovery, tool which is a feature that provides automated detection, configuration, and management of IT processes with built-in practices that are capable of saving many hours of engineering labor. It also features Hybrid Monitoring functionality that can track the system whether it's on-site, in the cloud, or co-located. It has a smart, built-in capacity that is displayed on its intuitive dashboards, reports, and interactive graphs. It also allows you to respond to the issues found more quickly through its instant alerts that can be sent via phone, email, or SMS. The system's reports and dashboards can be utilized to monitor trends and perform an efficient root-cause analysis.