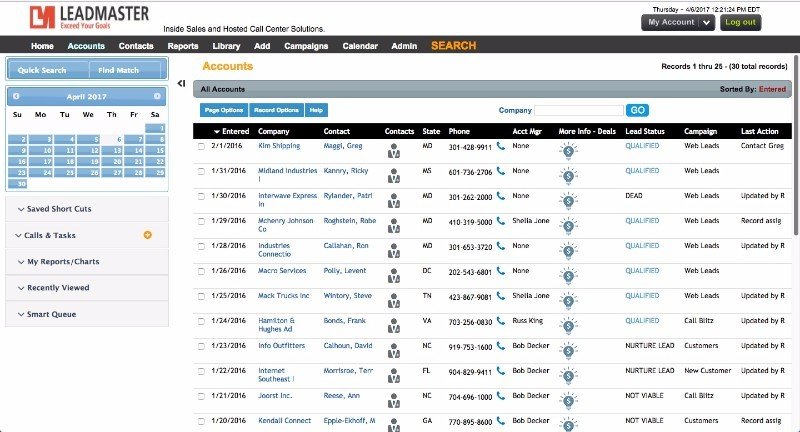 The main benefits of LeadMaster CRM are its competitive pricing, learnability, and scalable features, enabling starting users to start projects and manage leads effectively. Aside from being a CRM program, LeadMaster also gives an AIO solution to allow you to do email marketing. It enables you to perform lead management as well, a functionality that tracks leads throughout the entire lifecycle. The solution has other features for your sales and marketing teams to reap the best results, too.
By automating processes, the software gives your team more time to focus on other tasks instead of routine jobs like data entry, management, and skill acquisition. With automation, the process becomes more streamlined, with fewer errors and quicker results. As a cloud-based system, LeadMaster CRM lets your team access to data regardless of their location. And with the AIO system, leads are tracked, acquired, and nurtured in one centralized system.
Different sources are used to gather leads such as emails and other online information automatically. Managing contacts also become easy with everything available at your fingertips, such as tools that deliver reports that help you align your business operation to your future plans and provide you insights for more improvement.