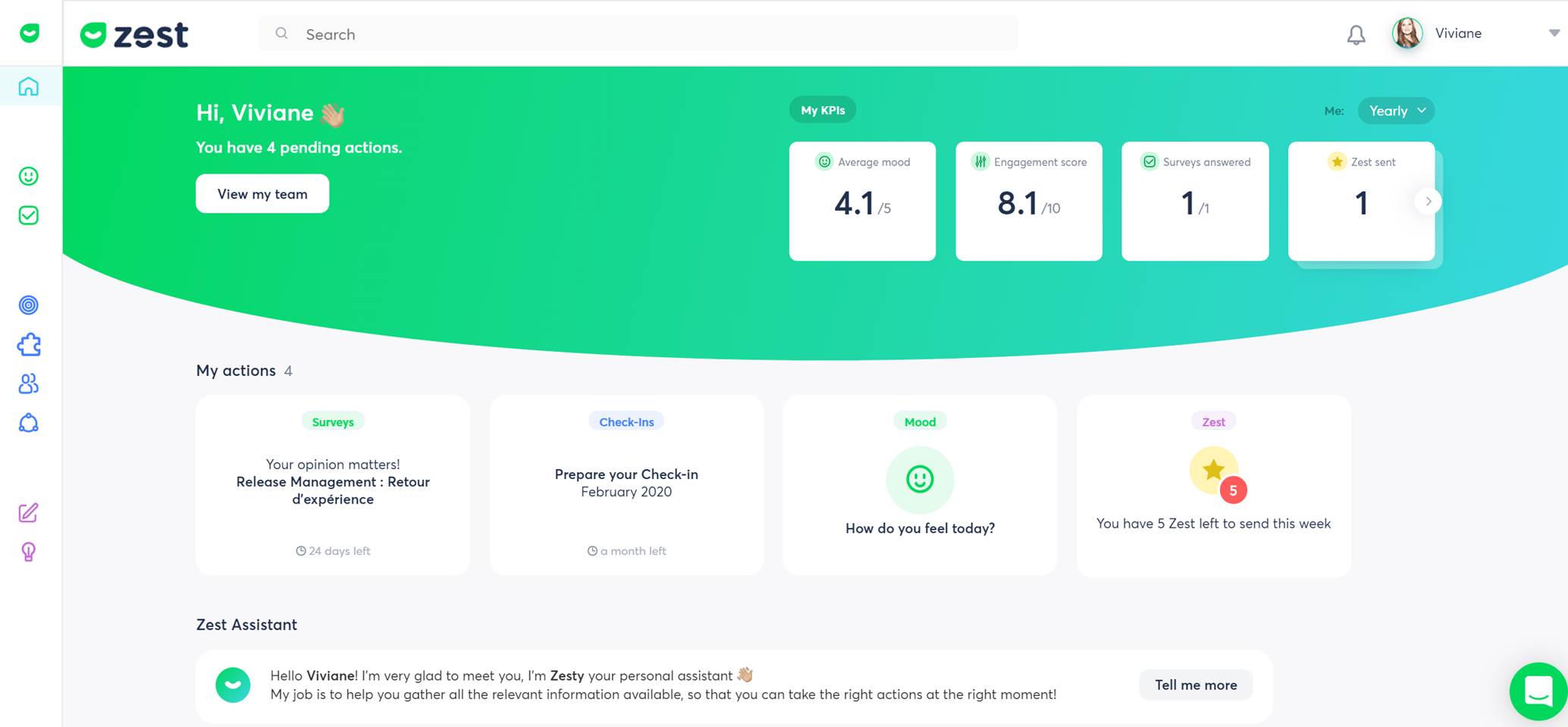 The main benefits of Zest are its 360° view of your company, intuitive design, complete versatility, and science-backed analytics. Get to know more about each of these benefits below. 
360° View of your Company
Ultimately, Zest is a comprehensive solution that allows you to monitor and engage with everyone and every team in your company. Through its smart organizational tracking, you can easily map out the structure of your business and oversee every branch of your organization in one central location. 
Intuitive Design
For an engagement solution to be truly effective, it has to be first and foremost, user-friendly. Zest delivers in this front with an intuitive and easy-to-use interface built to engage and encourage open dialogue between employees and employers. 
Complete Versatility
Zest, as its developers claim, is for everyone. No matter what size your business is, no matter what industry you belong to, and anywhere you may be in, you will be able to make use of Zest. Its versatile design is inclusive and comprehensive, allowing you to set the parameters according to your business' needs. 
Science-Backed Analytics
Zest provides real-time analysis to its users based on scientific facts and data. Through it, you'll be able to make more calculated decisions regarding the business and everyone involved moving forward.