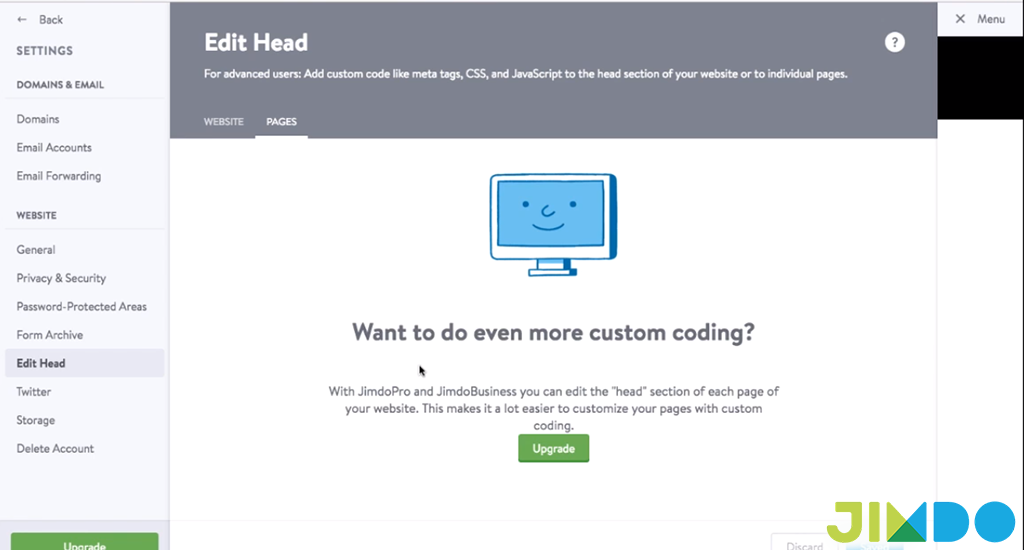 The main benefits of Jimdo are the availability for international users, well-optimized websites, and no-cost site building solution. Here are the specifics:
Accessible for International Users
Since Jimdo's team is located across the globe, they make sure that the software is available for international users. It even supports 12 languages to make sure everyone can use it in building an online presence.
Well-optimized Websites
The sites created with Jimdo are automatically optimized for search engines. Paid plan subscribers can do more than just SEO works by adding meta tag descriptions to each web page. Useful SEO tutorials are also available to help users enhance their skills and knowledge. It allows users to improve their SEO strategies and plans.
No-cost Site Builder 
The Jimdo Free plan offers the necessary tools to lets users create a functional website. Users can use this plan all the time, from which they can switch to paid ones anytime they like. The free bundle doesn't require credit card data for the users to sign up for it.
HTML/CSS Code Access
If you have a background in coding, you are free to access HTML/CSS codes and modify them using your template. You have the option to execute the editing later if you don't need to do it right away.
Customer Support
The Jimdo team offers live chat support to users from 9 AM to 5 PM PST. Email support is also available and agents typically reply to messages within one to two business days. So, if you encounter problems using Jimdo, you could always contact the support team for fast assistance.