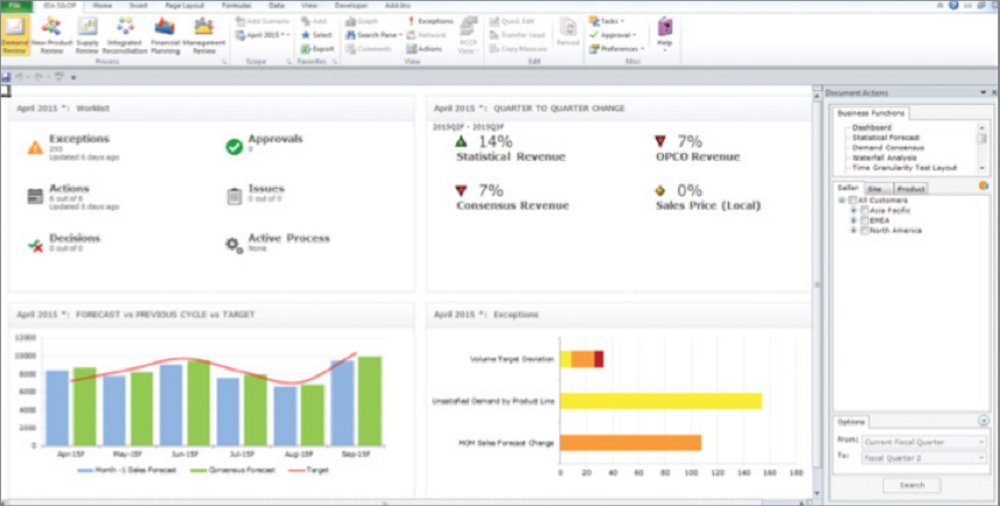 The main benefits of JDA Demand Planning are its capabilities to deliver accurate product demand forecast, optimized inventory, which results in better business and improved ROI, and cost-efficiency. Here are more details:
Accurate Product Demand Forecast
JDA Demand Planning can provide businesses with accurate product demand forecast so they can replenish or fill their inventory based on the actual market demand instead of depending on guesswork. With this platform, businesses will be able to analyze crucial demand signals across their trading network.
Optimized Inventory
JDA Demand Planning can optimize your business inventory, which results in better inventory turns as well as availability. The platform makes the product forecast more accurate so businesses can create and implement strategic promotions and pricing that deliver results. With this capability, companies can boost their ROI.
Cost Efficiency
Not only does improve demand forecast accuracy helps boost a company's revenue. It also helps businesses save money on their overall supply chains. The demand and supply are matched based on the precise demand signal analysis, significantly reducing the costs that stem from placing product orders, acquisitions, as well as item delivery. Aside from that, eventual disposal is also greatly reduced.