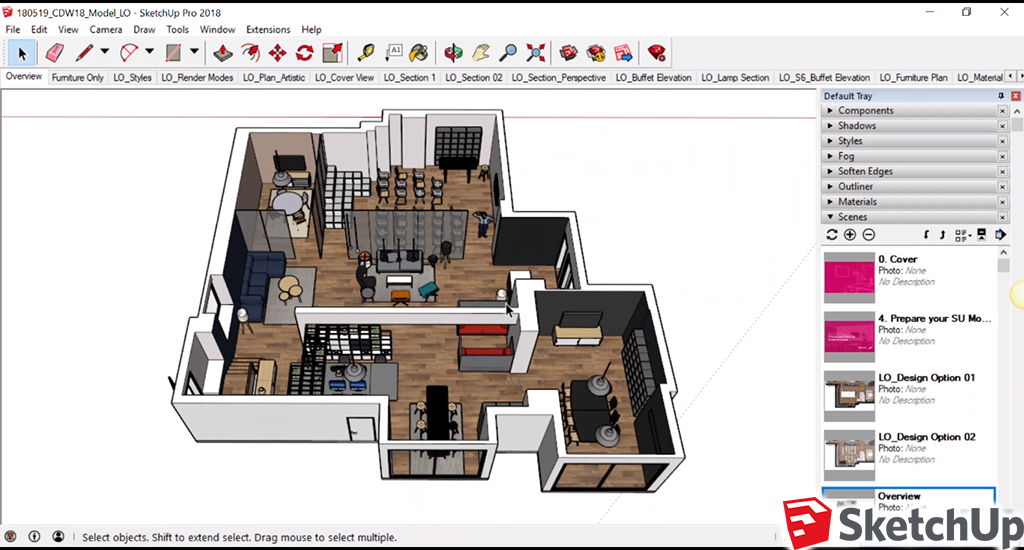 The benefits of SketchUp are its ease of use, rich modeling tools, and a powerful engine. Here are the specifics:
Direct editing push and pull technology ensures that users easily generate everyday items, and its well-crafted user interface rivals the most powerful CAD software around.
Customizable palettes make it easy to navigate the program. These palettes can also be added, removed, or rearranged any way that you want. Commands are easily found on the program's large icon. SketchUp's features are mostly focused on 3D designing, although it does have features and tools that also support 2D designing. Beginners can take advantage of this when they plan, visualize, and communicate future construction projects.
Three Sketchup modules are available to interested parties. The simplest and most accessible 3D modeler is Sketchup Free. Meanwhile, Sketchup for school is a core modeler available in web browsers. Finally, there is the paid version, SketchUp Pro, which provides additional functionality. All these modules cater to the needs of designers of different levels across the industry.