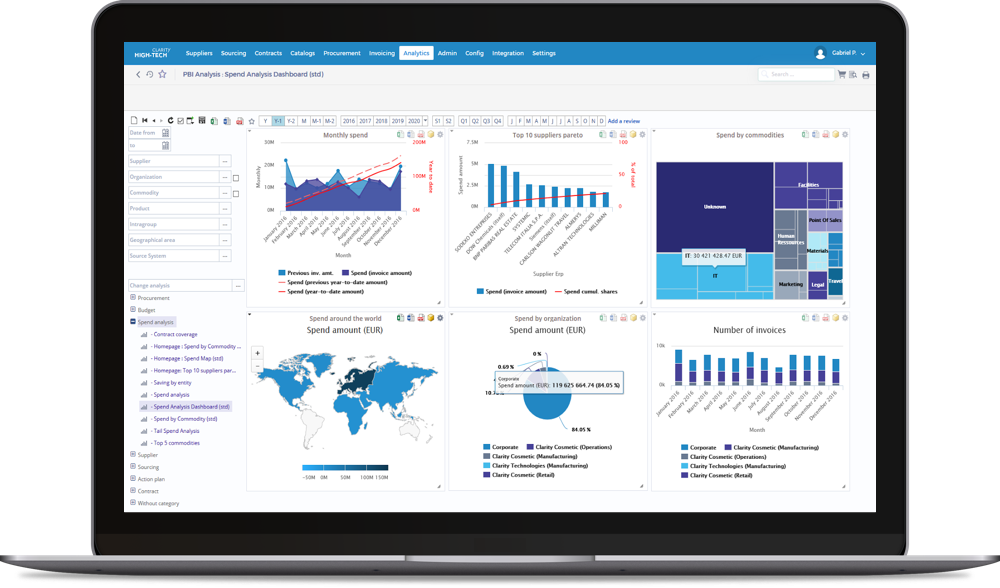 The main benefits of Ivalua are its budget management capabilities, purchase order and requisition management features, and its complete mobile support. Here are more details:
Budget management
One of the most essential factors for the success of any business is proper budget management and Ivalua understands that. That is why the system is capable of managing savings and spending based on the planned budget. Expenses can either be tracked online or through imported data from the existing financial system that the users employ. Ivalua also features seamless yearly budget planning and budget uploading. And whenever businesses exceed their set budget limits, they will be immediately notified.
Purchase order management
Ivalua enables users to manage purchase order in an uncommon but effective way. First, the system always keeps suppliers informed about the status of orders by the users. Users are also able to design forms for purchase order separately for various companies. The system supports discounts as well and users only need to set them since Ivalua will handle the rest. To accurately assign cost categories, supplier profiles can be displayed. Users can also track each of their expenses and purchase orders.
Purchase requisition feature
Ivalua simplifies purchase requisition management from internal employees. Bidding events can be directly launched from a requisition and, depending on requisition type, workflow validations can be set as well. This feature is usable by both multiple and single delivery sites. Partial and total receipts can be created by Good Receipts feature, ensuring that everything is properly documented.
Mobile support
All features of Ivalua is available for use in mobile devices. This enables users to stay connected to their businesses regardless of where they are, whenever they need.