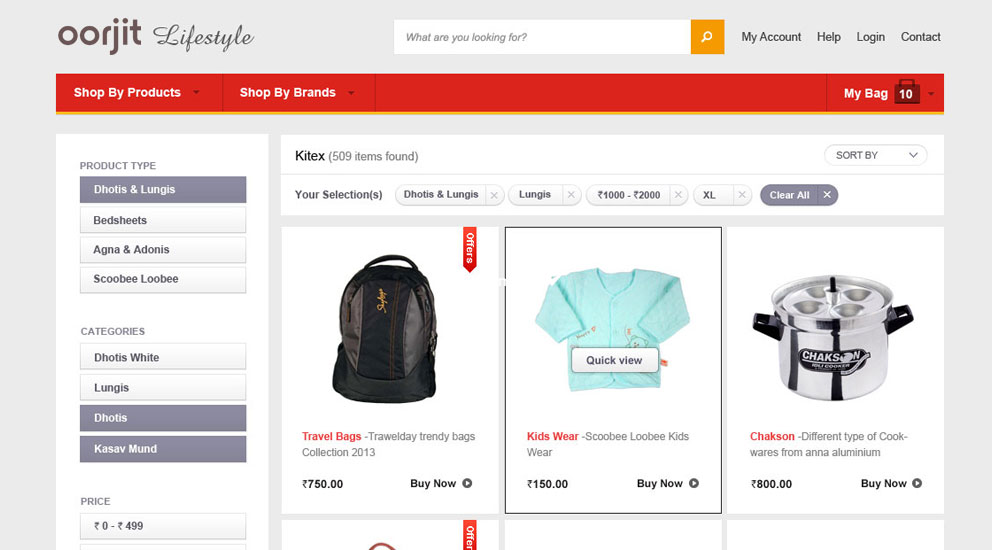 The main benefits of Oorjit are its multi-tenant architecture functionalities, dedicated in-house support, and a variety of engagement models. Here are more details:
Multi-Tenant Architecture
Oorjit provides users with Multi-Tenant Architecture functionalities thanks to having its own MVC Framework as the system's foundation. With this, Oorjit can easily host and scale with a Multi-Tenant Architecture which empowers organizations in managing multiple and independent e-commerce stores using a centralized dashboard. The said architecture provides individual web admins a total control of the day to day management of their e-commerce stores. Super admin, on the other hand, is given a greater authority with regards to their customers or users of the websites. They are also given the authority for inventory and marketing aspects of the web.
In-House Support
The platform provides users with dedicated in-house support which the majority of similar e-commerce solutions fail to do. Most of them rely on support from a community of reseller channels, third-party software companies, and freelancers. Oorjit has an implemented policy that establishes a defined standard when it comes to delivering the needed support for the system. This includes UX and design support, customization, patch fixes, upgrades, bugs, and updates from all their customers.
Multiple Engagement Models
Oorjit is equipped with multiple engagement models that address the specifications and needs of different business categories in e-commerce. Since users are given the options of building on various customer engagement models, they enjoy a wide range of freedom for extensively exploring every e-commerce avenues.