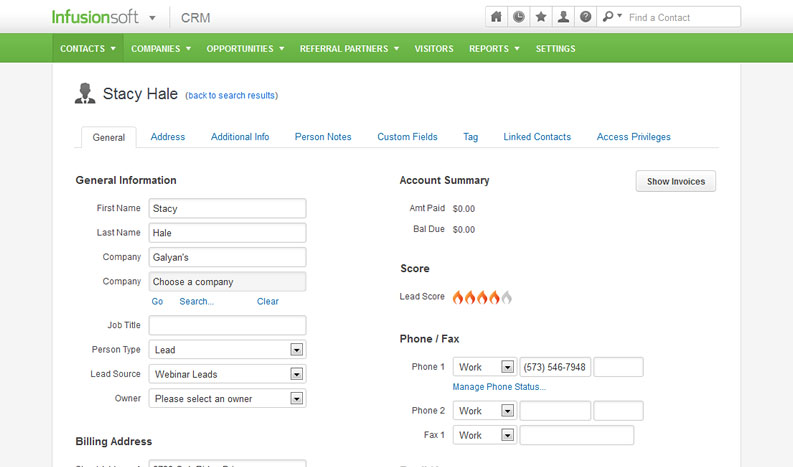 The main benefits of Infusionsoft are its robust marketing tools, ease of use and accessibility. Here are the details:
Infusionsoft is a web-based system that allows company owners to manage all their tasks, save time, organize their work, and enhance sales. You can automate your organization's sales and marketing efforts to have consistent brand messaging across your campaigns and to offer personalized customer service. The app can help you provide efficient and professional service which is sure to enhance your reputation among your customers.
Among the many advantages we cite in our Infusionsoft reviews is that all your client contact info are in a single place is it can help your sales team members to work more efficiently and eliminate unnecessary activities. Your team members can access the completely secure data from anywhere, using any internet-connected device.
Infusionsoft offers robust marketing tools to link you with leads through offline channels, social media, and email. You don't need to invest in multiple online systems for sales as this product offers all the eCommerce functionality you to need to build an online store, manage billing and collections, carry out post-purchase follow-up and more.
In short, Infusionsoft offers you eCommerce, marketing automation, CRM, and contact management in a single online solution. You can also check out this Infusionsoft review for more detailed information about the product.